>
>
>
Plasma CNC Cutting Table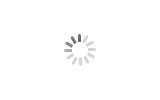 Plasma CNC Cutting Table
Brand :KAY
Product origin :China
The plasma table is a multi-purpose plate cutting machine with high cutting efficiency and stable product quality. In addition to cutting carbon steel, it can also process stainless steel (when the cutting gas is hydrogen) with a plasma torch.

The cnc plasma cutting table generally matches a plasma torch head and a flame cutting torch, and can also be equipped with two plasma cutting torches at the same time to cut two identical workpieces at the same time to improve production efficiency. When cutting thicker steel plates, the flame cutting system of the machine can be selected at this time to meet different cutting needs.

The configuration of the plasma cutting machine is mostly determined by the cutting needs of customers, including the main material for cutting is carbon steel or stainless steel, the thickness of the plate, the quality requirements for cutting, and whether it is necessary to cut circular assembly holes. CAFU will carry out the best machine configuration according to the customer's use requirements to fully meet the customer's needs.
●Plasma CNC Cutting Table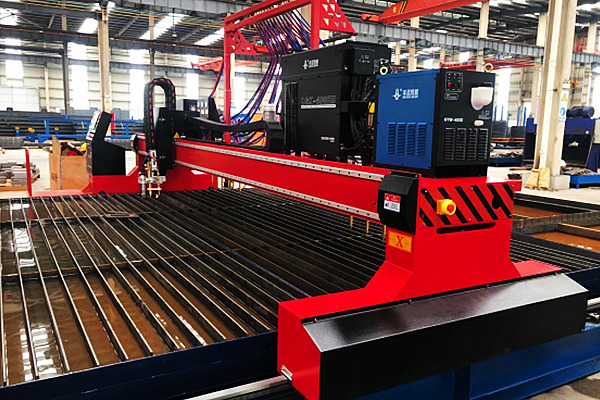 ◆Technical parameter
1.SIZE:
X-axis 3000mm-5500mm Even more
Y-axis 6000mm-12000mm Even more
2.Cutting range:
X-axis Span 1000mm less
Y-axis Rail length 3000mm less
3.Speed:
X-axis 6000mm-12000mm/min
Y-axis 6000mm-12000mm/min
4.Product verticality:
3-7°(Determined by matching plasma brand)
5.Bilateral drive:bilateral drive
6.Drive System:AC Servo Drive System
7.The total power of the host:
3.0KW (only the power of CNC, the power of the plasma machine is selected by the customer)
8.Input voltage:
single-phase 220V/50Hz (can be adjusted according to the voltage requirements of the country where the customer is located)
◆Plasma Power Configuration:
1.Number of plasma cutting torches:
1 or 2 plasma cutting torches can be configured, or multiple plasma cutting torches can be configured
Plasma model: can be configured with German or American mainframes, and also can be configured with high-performance mainframes made in China
2.Arc voltage height controller:
derived from German technology, automatic detection and adjustment of height
3.Plasma anti-collision:
Proximity anti-collision system, effectively protect the cutting torch from damage
◆Flame cutting system configuration
1.Number of flame cutting torches: customer's choice, at least 1
2.Automatic ignition device: optional
3.Torch Height Control: Automatic
4.Cutting thickness: single gun cutting thickness 6~200mm
5.Gas Requirements: Propane
◆The core advantages of fine CNC plasma cutting machine:
1. Linear improvement of work efficiency: 20~30%
2. Raw material saving 1~5%
3. Reduce labor by 30~50%
4. Reduce energy consumption, use original consumables, and have longer cutting life and quality
◆KAY fine plasma cutting machine features:
1.The machine adopts heavy-duty reinforced structure design, good strength, high running speed, imported linear guide, with extremely high precision;
2.Strong and durable construction. The structural parts are tempered to relieve stress, and finished by one-time positioning and processing of high-precision gantry, which has high strength, rigidity and precision;
3.The overall weight of the fuselage is heavier, which ensures the stability of vertical high-speed walking.
Customized design of general fabricated steel silo needs to provide: 1. Storage material name 2. Density of storage material 3. Storage material particle size 4. Storage capacity 5. Feeding method 6. Discharge method and size of discharge port 7. The height of the discharge port from the ground
...more
Get the latest price? We'll respond as soon as possible(within 12 hours)