powder pneumatic conveying system
Our company recently installed a pneumatic powder conveying system for concrete mixing plants. The horizontal conveying distance is 20 meters, and the vertical conveying height is about 25 meters. Through the pneumatic three-way valve, the cement powder is transported to different silos.
This pneumatic conveying system consists of a dense phase pneumatic conveying pump with a conveying output of 30 tons/h, a vertical screw conveyor, a horizontal screw conveyor, and an air compressor.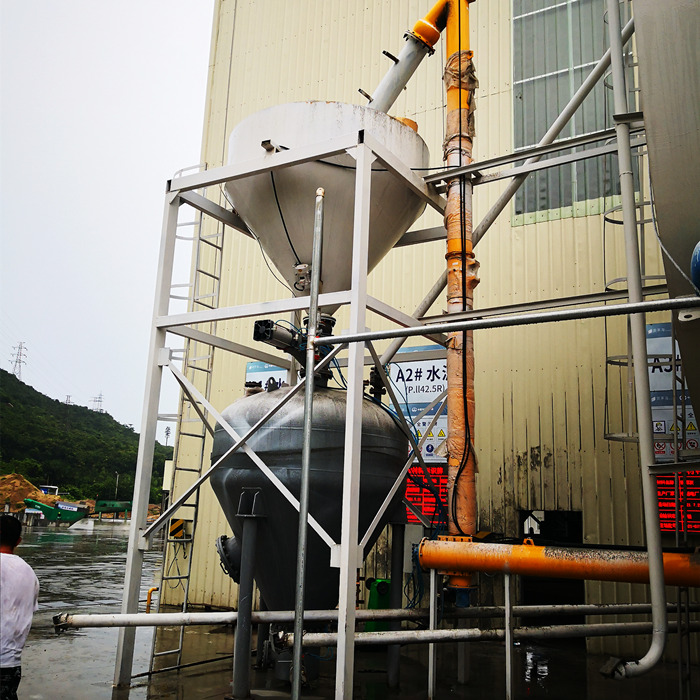 Get the latest price? We'll respond as soon as possible(within 12 hours)