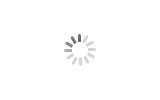 Apron Feeder
Brand :Cafu
Product origin :China
Apron Feeder are mainly used in production lines for quarries, aggregate processing, and large particle recycling applications.

Apron Feeder an important receiving and conveying device for heavy granular bulk materials. Due to the heavy-duty design of the chain feeder, it can withstand instantaneous discharge impact load, and is suitable for feeding large, massive, abrasive and heavy aggregates in humid, viscous or frozen operating environments, and is suitable for various occasions.
●Apron feeder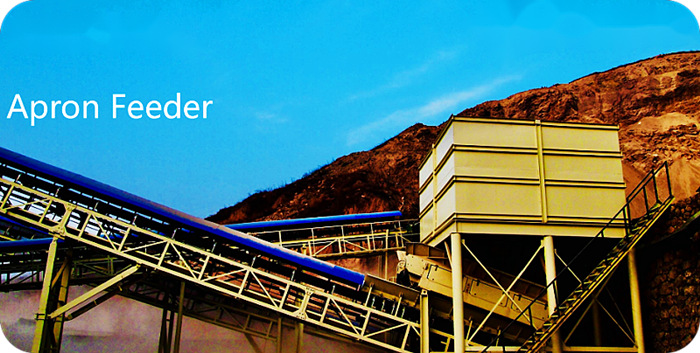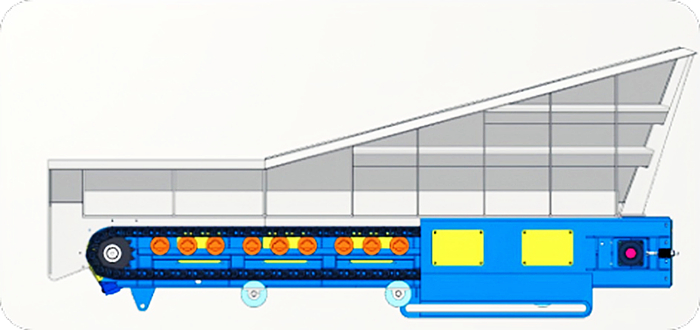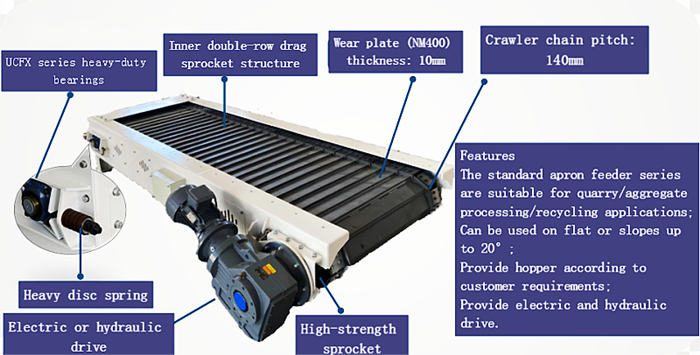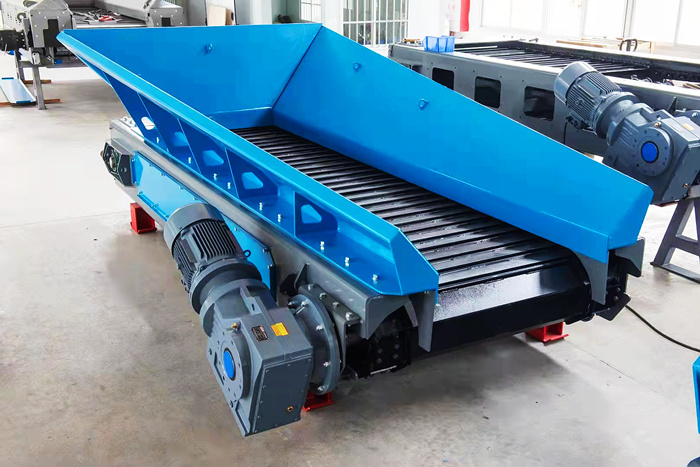 ◆The apron feeder has the following characteristics:
1、UCFX series heavy-duty bearings;
2、Inner double-row tow sprocket structure;

3、The plate chain is designed and manufactured with wear-resistant plates (NM400), with a thickness of 10mm;

4、The use of crawler excavator chains reduces maintenance or is maintenance-free. Pitch: 140mm;
Use heavy-duty springs;
5、Electric drive or hydraulic drive is adopted.
◆Main application occasions of apron feeder:
Cement industry, iron ore, topsoil, bauxite, copper mine, coal mine, construction waste, limestone mine.
◆Our company also provides vibrating feeders for steel plants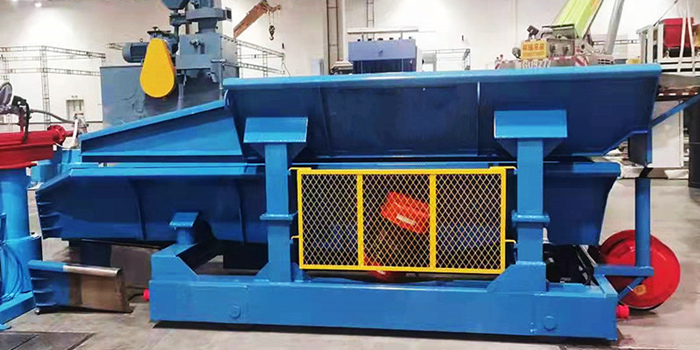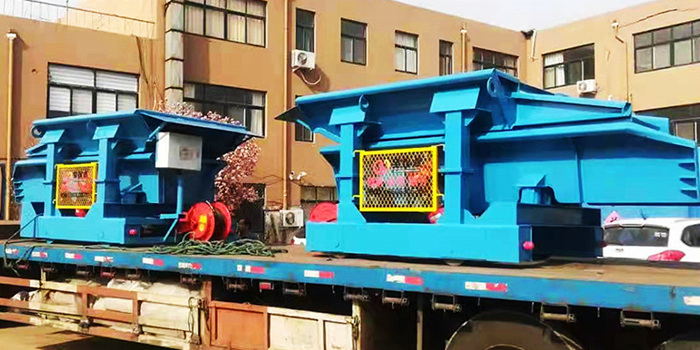 The apron feeder provided by CAFU will give you an excellent experience. For related technical parameters, please consult our engineers.
Customized design of general fabricated steel silo needs to provide: 1. Storage material name 2. Density of storage material 3. Storage material particle size 4. Storage capacity 5. Feeding method 6. Discharge method and size of discharge port 7. The height of the discharge port from the ground
...more
Get the latest price? We'll respond as soon as possible(within 12 hours)