>
>
>
concrete mixing station
concrete mixing station
Successful trial installation of concrete mixing plant equipment production line
The HZS50 concrete mixing plant system of the company's export project to Indonesia completed production ahead of schedule at the end of November. In order to ensure that the customer's construction and product cooperation are correct, and the product is foolproof, the company organized the overall pre-installation of the entire mixing plant system. The overall effect of the equipment pre-installation is very ideal, the overall coordination of the equipment is accurate, and the process system is completely correct.
This product includes a batching system, a conveying system, a metering system, a mixing system, and a control system, which can realize various grades of concrete production. This set of concrete mixing equipment is deeply loved by customers and friends in Southeast Asian countries and is a local infrastructure construction Suitable concrete mixing equipment.
This set of equipment will be sent to the customer site in the near future to provide customers with excellent concrete products!
Production line pre-installation diagram: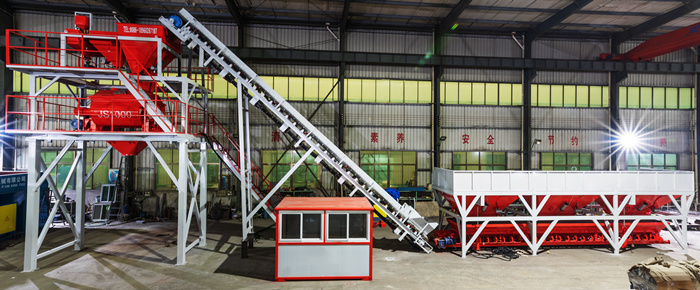 Get the latest price? We'll respond as soon as possible(within 12 hours)