>
>
>
Crawler Heavy Duty Screening Machine
Crawler Heavy Duty Screening Machine
Our crawler heavy duty screening machine helps construction waste sorting project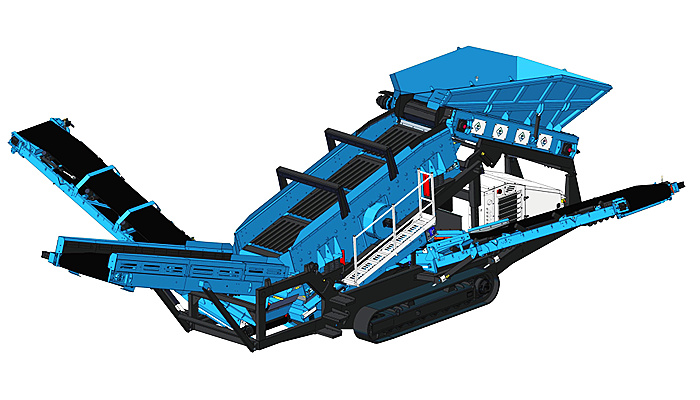 Recently, our independently developed and produced crawler heavy duty screening machine has been successfully applied to the construction waste sorting field and has achieved remarkable results. The application of this innovative technology will bring more efficient solutions to the construction waste disposal industry.
As a professional company in the bulk material handling industry, we have always been committed to providing innovative, efficient and environmentally friendly solutions to the industry. The application of the Crawler Heavy Duty Screening Plant marks another major breakthrough in our product development.
The Crawler Heavy Duty Screening Machine adopts advanced screening technology and is capable of efficient screening and sorting of construction waste. With its small size, flexible movement and simple operation, the plant is able to adapt to the complex environment of various construction sites, improving efficiency and resource utilisation. The crawler system allows the machine to move autonomously to cover all aspects of the waste dump, while providing automated processing functions, effectively reducing manual labour and wasted human resources.
The machine has the following features and advantages
1. an exceptional capacity of up to 500 t/h (depending on the size and type of material)
2. a maximum material feed size of 500mm, which may vary from material to material
3. heavy duty chain feeder with hydraulically folded hopper as standard;
4. hydraulic lifting of the screen box for easy access to the screen box for maintenance;
5. a double bearing screen box with a large 10mm amplitude;
6. low crawler pressure on the ground;
7. transport-to-work changeover in less than 15 minutes;
8. hydraulic folding of both side conveyors for ease of access;
9. high performance hydraulic system.
Compared to traditional construction waste processing equipment, our crawler heavy duty screening machines excel in terms of screening efficiency and resource utilisation. Through precise screening and sorting, the useful materials and waste in construction waste can be effectively separated, providing a solid foundation for further resource recovery.
Our crawler heavy duty screening machine has already been used in a number of construction waste disposal projects and has achieved remarkable results. At present, the equipment has entered the mass production stage and will be gradually applied to more construction waste disposal sites, making greater contributions to the promotion of China's construction waste resource utilization and environmental protection.
Our company will continue to adhere to independent innovation and actively promote the development and application of construction waste treatment technology. In the future, we will increase our investment in research and development, continuously improve product performance and technology, and help the construction waste disposal industry achieve sustainable development and green environmental protection goals.
Get the latest price? We'll respond as soon as possible(within 12 hours)