>
>
>
Customised crushing and screening equipment
Customised crushing and screening equipment
CAFU Machinery: Providing a full range of mobile crushing and screening plant solutions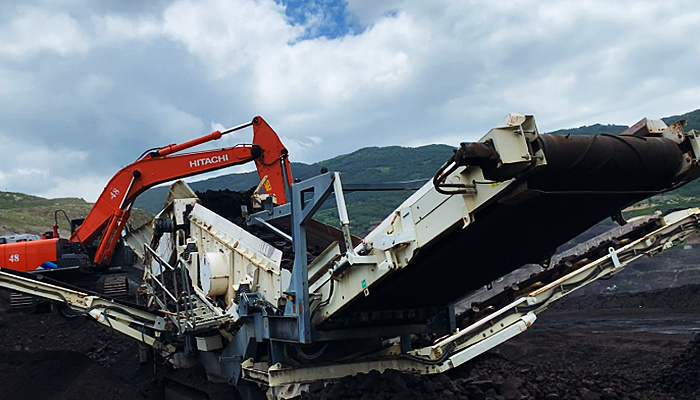 The mobile crushing and screening industry has been growing rapidly in recent years and the demand for efficient and reliable crushing and screening equipment is increasing. As a supplier to many manufacturers of crushing and screening equipment for mining applications, CAFU Machinery is one of the best suppliers in the industry due to its high quality products and first-class service.
As a company specialising in the manufacture and supply of mining equipment, CAFU Machinery is committed to providing customers with the best solutions based on the philosophy of "innovation, efficiency and reliability". Our product range includes tracked heavy duty screening stations, mining Apron Feeders and heavy duty screeners to meet the needs of mining sites of all sizes.
Firstly, our tracked heavy duty screening plants are highly mobile and flexible, allowing for rapid deployment and dismantling to suit different mining sites, greatly increasing the efficiency of operations. We also offer a complete machine customisation service, designing and manufacturing according to the customer's specific needs to ensure that the equipment is fully compliant with the customer's requirements.
Secondly, our Apron Feeder for mining and our heavy duty screeners are also our mainstay products. The Apron Feeder for mining has a high conveying capacity and good wear resistance, which allows for the uniform conveying of ore and other materials into the crushing plant, ensuring a continuous and stable production line. The heavy duty screeners, on the other hand, can accurately screen the ore and separate the materials with different particle sizes, improving the utilisation rate of the ore.
In addition to the above products, we can also supply individual mining screening equipment units for a wide range of integrators or owners. We have an experienced team that can design and manufacture to suit our customers' needs and provide a full range of pre-sales, in-sales and after-sales services to ensure maximum customer satisfaction.
As a company dedicated to providing the best solutions for the mining industry, CAFU Machinery will continue to innovate and improve to meet the needs of the market and the expectations of our customers. We will always adhere to the principle of "Quality First, Customer First" to provide our customers with high quality products and excellent service. We look forward to working with our partners from all walks of life to create a better tomorrow!
Get the latest price? We'll respond as soon as possible(within 12 hours)