>
>
>
The APRON FEEDER was successfully shipped
The APRON FEEDER was successfully shipped
APRON FEEDER SHIPPED SUCCESSFULLY
Recently, our Apron Feeder was successfully loaded and shipped to South America.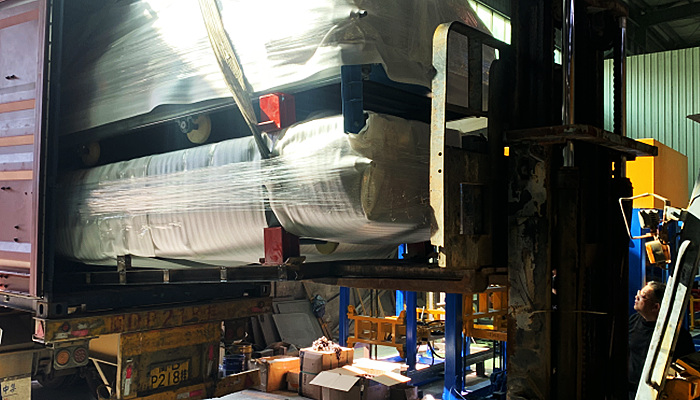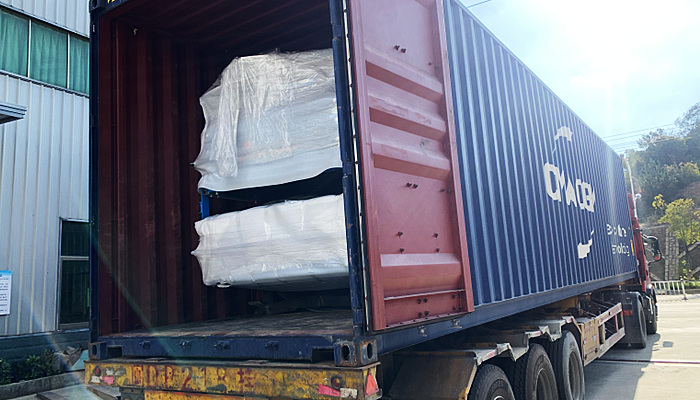 Product Overview:
The chain plate feeder is a piece of equipment used in mining and stone crushing and screening plants. It is mainly composed of brackets, supporting wheels, sprockets, chain plates, motors and reducers; its main function is to convey large pieces of material directly through the excavator and loader loading, and can be used as a single piece of equipment for front-end material conveying in fixed production lines or as a single component assembled to the crawler mobile screening.
Main features:
1, Heavy-duty steel structure support.
2, Chain plate with high strength wear resistant plate.
3, High strength removable liner for the hopper, easy to replace.
4, Large maintenance space, easy and quick replacement of wearing parts.
5, Double motor arrangement on both sides to ensure its smoothness.
Get the latest price? We'll respond as soon as possible(within 12 hours)