>
>
>
>
Pneumatic powder delivery pump-lower ash discharge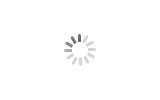 Pneumatic powder delivery pump-lower ash discharge
Brand :Cafu
Product origin :China
Dense phase pneumatic conveying pump is an advanced positive pressure dense phase conveying system, which has the characteristics of low flow speed, small pipeline wear, low energy consumption and low operating cost. Through PLC touch screen, automatic control operation, with a good ratio of gas and powder, the longest conveying length of 1500 meters. The operation of the equipment has no pollution, environmental protection and energy saving.

The equipment is widely used in coal ash transportation, cement raw material transportation, limestone powder and other dry ash materials transportation in thermal power plants.

Positive pressure dense phase silo pump conveying system, can choose the upper part of the silo to spray ash according to the working condition, also can use the lower part of the chamber to spray ash structure. We can design the system structure reasonably and provide the most reasonable equipment configuration according to the actual situation of users. In the system configuration, we will use reasonable wear-resistant elbow design, and the key node wear-resistant gate valve selection, and the use of simple and convenient system control procedures, so that customers in the installation, debugging, use and maintenance process easier to operate.
●Pneumatic powder delivery pump-lower ash discharge
This product adopts positive pressure pneumatic conveying mode to transport powdery materials, widely used in fly ash, limestone powder, cement, cement raw material and other materials transportation. Pipelines can be flexibly arranged according to terrain conditions, centralized, dispersed, large height, long-distance transportation. Conveying process is not affected by natural conditions, to ensure that the material is not damp, environmental protection, pollution-free.
Pneumatic conveying system adopts PLC touch screen control system, which can be controlled automatically or manually. Practice has proved that this equipment is an ideal pneumatic conveying equipment with stable performance, reliable quality and no dust pollution.
◆The main features of the powder pneumatic conveying system include:
1. Environmental protection and energy saving: due to reasonable fluidization structure and good fluidization state of materials, the gas consumption is reduced. According to the actual situation, we have improved the production efficiency and reduced the energy consumption after several times of improvement.
2, high ash gas ratio: good fluidization effect, less gas consumption, high ash gas ratio. The practical application shows that the equivalent distance is less than 500 meters and the ash/gas ratio can reach more than 30KG(dry ash)/KG(gas).
3. Low impact wear degree of materials on pipelines: due to less air consumption and high ash gas ratio, the flow speed of dry ash materials is low when transported, the service life of valves and pipes will be improved, and the service life of system accessories will be extended.
◆Model Specification:
Specification
L-1.0
L-1.5
L-2.5
L-4.0
L-6.0
L-8.0

Effective volume of

pump body

m3
1.0

1.5
2.5
4.0
6.0
8.0

delivery

capacity


m3/h
5~11
7~15
12~20
12~30
16~40
22~30

displacement of

air compressor

m3/min
5
8
8
10
10~20
20~20
weight
kg
2500
2720
3050
3650
3950
4250

working

pressure

Mpa
0.2~0.45(It varies with the transmission distance)

m
~1500(Refers to the equivalent distance after conversion)

working

temperature

℃

-19~200,Working temperature over 120℃ for special products,please

explain

main material

of pump body

16MnR

Customized design of general fabricated steel silo needs to provide: 1. Storage material name 2. Density of storage material 3. Storage material particle size 4. Storage capacity 5. Feeding method 6. Discharge method and size of discharge port 7. The height of the discharge port from the ground
...more
Get the latest price? We'll respond as soon as possible(within 12 hours)