>
>
>
>
Low Pressure Continuous Delivery Pump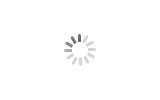 Low Pressure Continuous Delivery Pump
Brand :Cafu
Product origin :China
This product is widely used in medium and short-range ash collection and transportation in power ash removal, building materials transportation, construction sites and other industries. It is an excellent product in solid conveying pumps. It is not limited by terrain and elevation difference, fully enclosed, pollution-free, simple structure and small maintenance. The air source is roots blower or compressed air.
Low Pressure Continuous Delivery Pump
Product works:
The powder enters the fluidization chamber evenly and quantitatively from the upper part of the equipment. After fluidization, a negative pressure zone is formed between the nozzle and the venturi. The fluidized powder is fed into the mixing pipe, slowed down and pressurized in the diffusion pipe. Transport the powder to its destination.
Configuration table
Product

Name

type

capacity
entrance
exit
blast capacity

Low Pressure Continuous

Delivery

Pump

LB30-5
0~5t/h
DN100
DN125
10~15m3/min
LB30-10
5~10t/h
DN125
DN150
15~25m3/min
LB40-15
10~15t/h
DN125
DN170
25~35m3/min
LB40-20
15~20t/h
DN150
DN200
35~45m3/min
LB50-25
20~25t/h
DN200
DN250
45~55m3/min
Customized design of general fabricated steel silo needs to provide: 1. Storage material name 2. Density of storage material 3. Storage material particle size 4. Storage capacity 5. Feeding method 6. Discharge method and size of discharge port 7. The height of the discharge port from the ground
...more
Get the latest price? We'll respond as soon as possible(within 12 hours)