>
>
>
>
Low Pressure Continuous Delivery Pump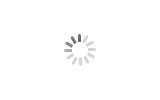 Low Pressure Continuous Delivery Pump
Brand :Cafu
Product origin :China
This product is widely used in medium and short-range ash collection and transportation in power ash removal, building materials transportation, construction sites and other industries. It is an excellent product in solid conveying pumps. It is not limited by terrain and elevation difference, fully enclosed, pollution-free, simple structure and small maintenance. The air source is roots blower or compressed air.
Low Pressure Pneumatic Continuous Conveying Systems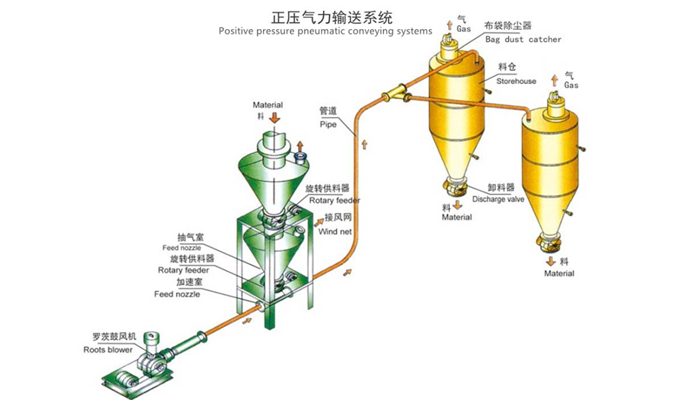 The design of this pneumatic conveying system adopts our actual engineering performance in petroleum, petrochemical, chemical, food, pharmaceutical, grain and oil, electric power, metallurgy, building materials and other industries, and adopts the most optimal design concept to meet the process requirements with low energy consumption, saving investment and low maintenance costs.
▋Gas source equipment: The gas source of this pneumatic conveying system adopts Roots blower, which is mechanically sealed to ensure minimum leakage, provide stable air volume and guarantee normal conveying pressure; save investment, low maintenance rate and reliable operation.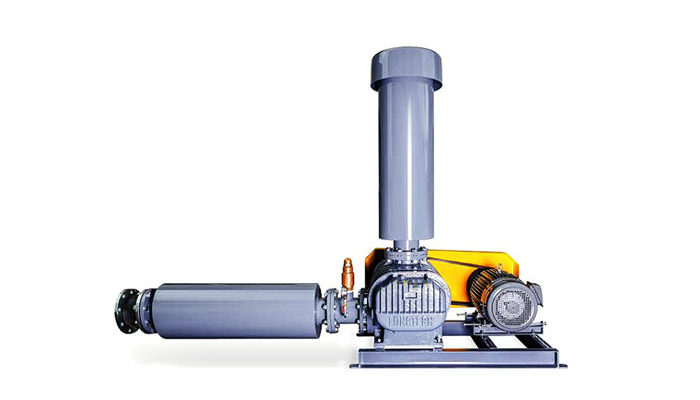 ▋Feeding equipment: Adopt high performance integrated rotary feeder as feeding device, which can force quantitative feeding and lock wind, small gap, low air leakage, the upper part is equipped with extraction chamber to introduce the gas generated by high pressure leakage into the upper bin or dust removal wind net to prevent back wind from affecting the fall of materials and fluctuation of output. Standard configuration: main machine, reducer motor, base, chain cover, sprocket, chain, shaft seal, gas seal piping, gas source triplex.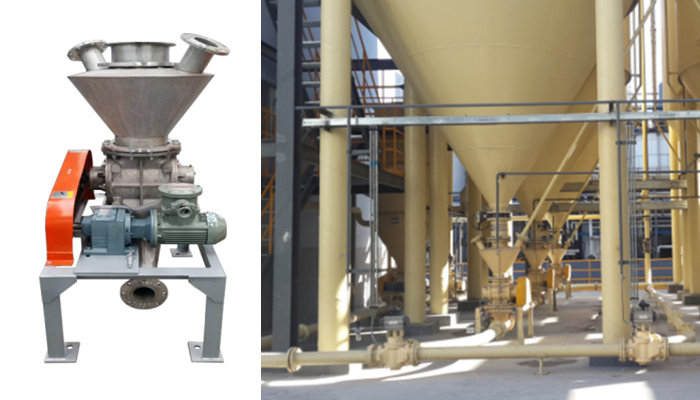 ▋Piping: Seamless steel or stainless steel pipes are used for the transport piping and bends with a large radius of curvature to reduce pressure loss.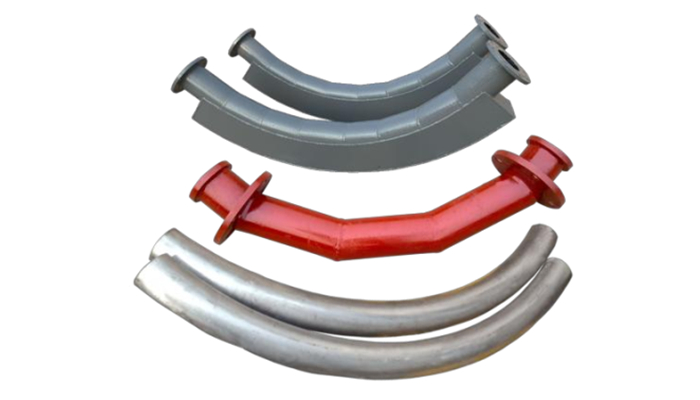 ▋End-of-system material and gas separation equipment: equipped with pulse bag filter, compact structure, dust removal efficiency of 99.99%.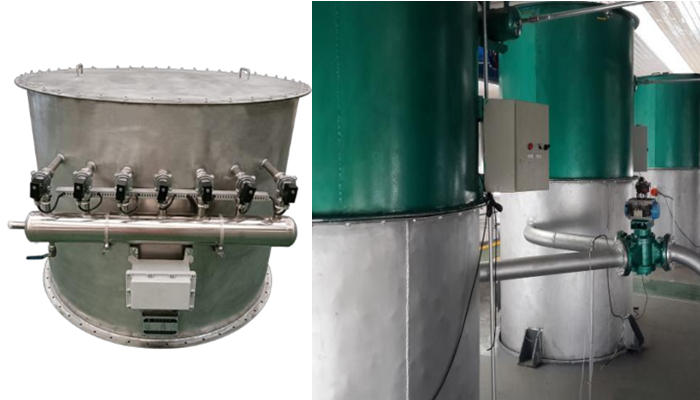 ▋Electrical control system: The power supply of the pneumatic conveying system is connected to the distribution room, the electrical instrumentation control system of the conveying system is controlled by PLC, each set of pneumatic conveying control system and the corresponding dust collector share PLC for automatic control. The pneumatic conveying system is provided with a local control cabinet, but the whole control system can achieve manual, remote and program control in three ways, leaving enough communication interfaces to connect to the DCS for monitoring. The measurement and control signals of the silo are connected to the PLC for unified control to meet the requirements of silo and pneumatic conveying control. The electrical components are designed in accordance with the standards provided by the buyer. The electrical control system can be designed according to the user's requirements.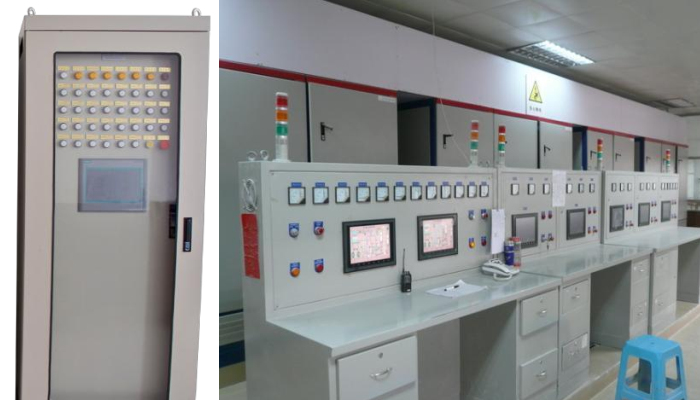 ▋Features of this pneumatic conveying method:
1. High conveying efficiency;
2. The whole conveying process is completely enclosed, the material to be conveyed will not be defiled or mixed with impurities to ensure the quality of the material to be conveyed;
3. relatively stable conveying and materials will not be scattered to cause environmental pollution and waste;
4. Flexible pipeline arrangement, less key components, smaller footprint; small maintenance and convenient;
5. Simple equipment, compact structure, small footprint, flexible arrangement of conveying pipeline;
6. easy to realize centralized control and program automation for the whole system
7. The preparation process such as mixing, grading, crushing, drying and granulation can be carried out at the same time as conveying.
▋Parameter table for continuous transfer pumps
Product

Name

type

capacity
entrance
exit
blast capacity

Low Pressure Continuous

Delivery

Pump

LB30-5
0~5t/h
DN100
DN125
10~15m3/min
LB30-10
5~10t/h
DN125
DN150
15~25m3/min
LB40-15
10~15t/h
DN125
DN170
25~35m3/min
LB40-20
15~20t/h
DN150
DN200
35~45m3/min
LB50-25
20~25t/h
DN200
DN250
45~55m3/min
Customized design of general fabricated steel silo needs to provide: 1. Storage material name 2. Density of storage material 3. Storage material particle size 4. Storage capacity 5. Feeding method 6. Discharge method and size of discharge port 7. The height of the discharge port from the ground
...more
Get the latest price? We'll respond as soon as possible(within 12 hours)