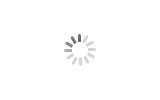 Metal Detector
Brand :Cafu
Product origin :China
Conveyor Belt Conveyor Metal Detector

Conveyor belt metal side detector is mainly used for metal detection of materials in belt conveying. It is generally installed at the back end of the magnetic separator for double protection.
Conveyor Belt Conveyor Metal Detector
The metal side detector for the conveyor belt adopts imported chips, which can effectively reduce misdetection; at the same time, we design the assembly structure according to the working conditions, which is convenient for customers to install and use.
For the relevant technical parameters of the metal detector for conveyor belts, please consult our engineers.
Customized design of general fabricated steel silo needs to provide: 1. Storage material name 2. Density of storage material 3. Storage material particle size 4. Storage capacity 5. Feeding method 6. Discharge method and size of discharge port 7. The height of the discharge port from the ground
...more
Get the latest price? We'll respond as soon as possible(within 12 hours)