>
>
>
>
Pneumatic Conveyor Chute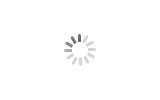 Pneumatic Conveyor Chute
Brand :Cafu
Product origin :China
Pneumatic chute is mainly used for conveying cement and fly ash powder. The structure is simple and the air supply system adopts subsection air supply to ensure stable and reliable transportation. The products provided by our company are sealed with wear-resistant and temperature-resistant adhesive with new breathable conveying plate, which can effectively prevent air leakage and powder leakage.
Our engineers will choose normal temperature type or high temperature resistant type according to the working condition.
Configuration table
Talbe
N125
N150
N170
N200
N250
N300
N350
N400
W(mm)
125
150
170
200
250
300
350
400
≥6%

Design material layer thickness(mm)

40
50
65
85
85
90
90
90
Output(m3/h)
20

30
45
65
90
115
130
150
Work stress(Kpa)

3.5~5


Air

consumption(m3/min.㎡)

1.5~3

The conveying capacity is calculated when the design inclination Angle is 6%.
For specific system design and configuration, please consult our pneumatic conveying system engineer.
Customized design of general fabricated steel silo needs to provide: 1. Storage material name 2. Density of storage material 3. Storage material particle size 4. Storage capacity 5. Feeding method 6. Discharge method and size of discharge port 7. The height of the discharge port from the ground
...more
Get the latest price? We'll respond as soon as possible(within 12 hours)