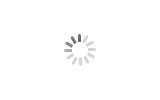 Screening Machine
Brand :Cafu
Product origin :China
Crawler Heavy Duty Mobile Screening Station、Mobile earth and stone separator

Mobile screening machine can be used for mining, river cleaning and screening, soil and stone separation, sand and gravel screening, and construction waste separation.

According to the screening requirements of customers, our company can provide customers with:
Separators for soil and stones with a feeding size of less than 1000mm; Mobile earth and stone separator; Multi-stage vibrating screening machines; Sand screening machines; Crawler Heavy Duty Mobile Screening Station, etc.
●LTS 2500 Crawler Heavy Duty Mobile Screening Station
2 DECK HEAVY DUTY / INCLINE SCREEN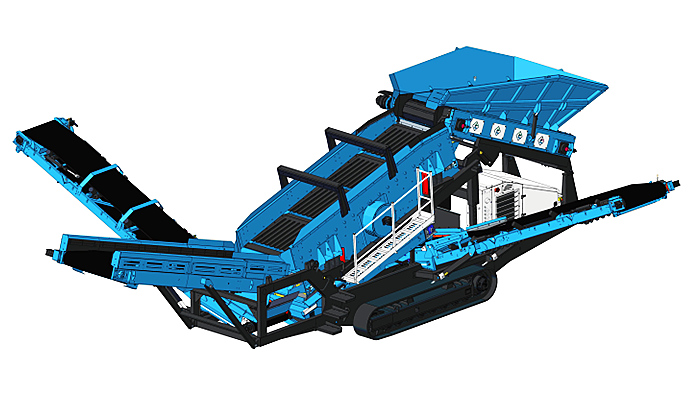 1. Scope of application

Aggregate Processing Topsoil Ore processing
Sand & Gravel Processing Construction Rubbish Mineral Processing
Blasting Rock Processing Compost Aggregate Foundry Waste
Cobblestone Processing Wood -Products
2. Features and Benefits
1). Super processing capacity up to 500T/H (depending on the size and type of material);
2). The maximum material feeding size is 500mm, and the maximum feeding size of different materials may vary;
3). The equipment is equipped with a heavy-duty chain plate feeder as standard, and the hopper is hydraulically folded;
4). The hydraulic lifting screen box device facilitates access to the screen box for maintenance;
5). 10mm large amplitude double bearing screen box;
6). The track pressure on the ground is small;
7). Usually within 15 minutes from transportation to working condition;
8). The conveyors on both sides are hydraulically folded, which is convenient and fast;
9). High performance hydraulic system.

3. Chain plate feeder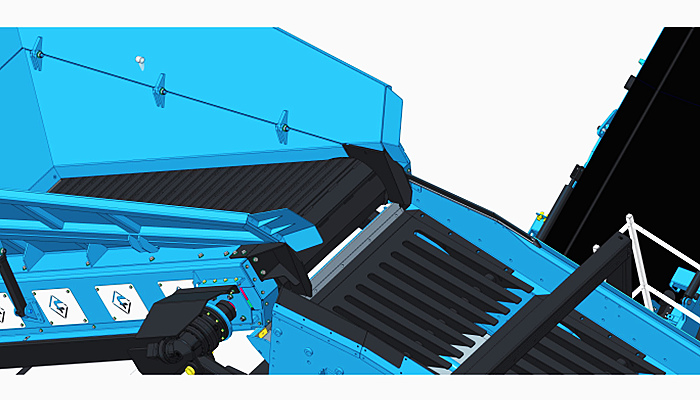 1). The width of the chain plate is 1200mm
2). Driven by high torque reducer with adjustable feeding speed
3). Bucket volume: 6.8m³
4). Side feed height: 4.2m
5). Feeding height at the tail: 3.6m
6). Side hopper adopts hydraulic folding
4.Heavy Duty Screening Machine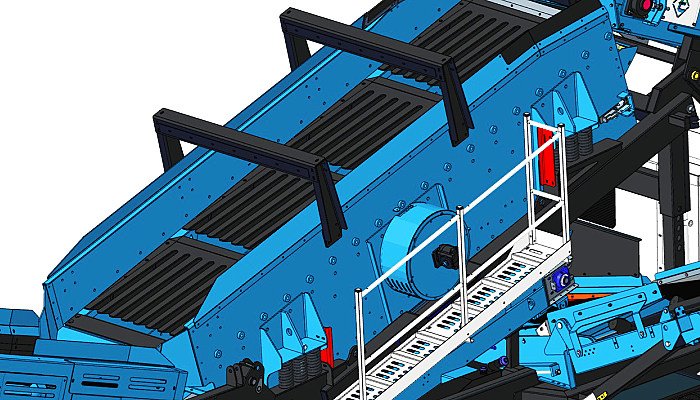 1). Double-layer screen box: 4.85mx1.54m
2). Large amplitude: 10mm
3). Top side pull screen tensioning or modular screen structure
4). Front and rear tensioning structure of bottom screen
5). Screen box angle hydraulic adjustment: 14° -18°
6). Hydraulic lift screen box, increase screen box maintenance space
7). Modular top sieves include: grate sieves, needle sieves, and punched sieves
5. Power Unit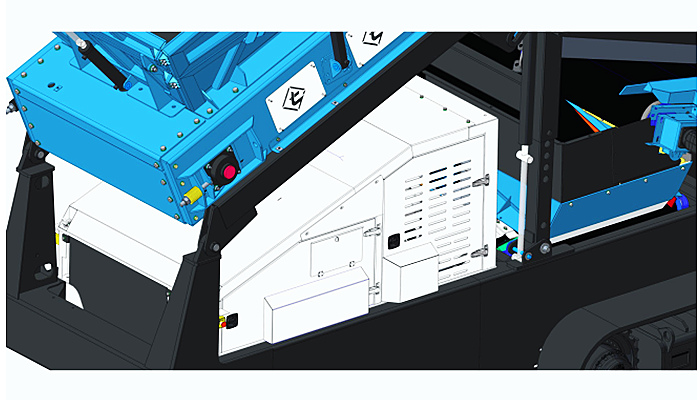 1). Engine: Cummins National Stage Four Engine 118Kw @2200 rpm;
2). Pump: hydraulic pump imported from Italy;
3). The main hydraulic components are imported brands;
4). Control: PLC integrated control, fault alarm feedback

6. Shipping size
Total weight: 30.5 tons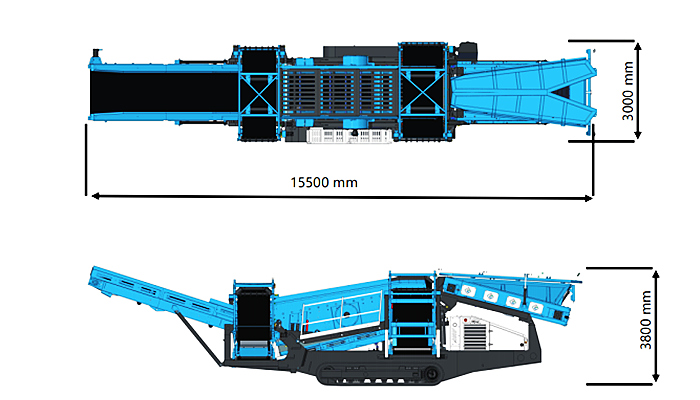 ●Mobile earth and stone separator
Material particle: 20~1000mm
Output: 50~800t/h (4 times that of the traditional trommel screen, and the screening efficiency is increased by 2 times)
Application range: coal, coke, anthracite, limestone, domestic waste, mineral material, solid waste, stale waste, metallurgical slag, construction waste
Equipment features:
1. Low energy consumption: The processing capacity can be 50~800T/H, and the frequency conversion drive is adopted, and the processing capacity is adjustable;
2. The sieve hole is optional: the size of the sieve hole is set by the disc, and the sieve hole of 25~120MM can be selected arbitrarily and can be customized;
3. High screening efficiency: it can perfectly replace the trommel screen, the processing capacity is 4 times that of the same volume trommel screen; the efficiency is 2 times that of the trommel screen;
4. High stability: special wear-resistant sprocket, chain linkage, tension chain design, stable and reliable operation;
5. Modular design: the appropriate number of modules can be selected according to customer requirements, and designed according to the size of the container, which is convenient for maintenance and transportation;
6. High production capacity: the sorting efficiency has surpassed traditional screening equipment such as trommel screen, bar screen, and vibrating screen;
7. Not easy to block: The screen is equipped with a cleaning device, and the screen holes are not easy to block.
Product details display: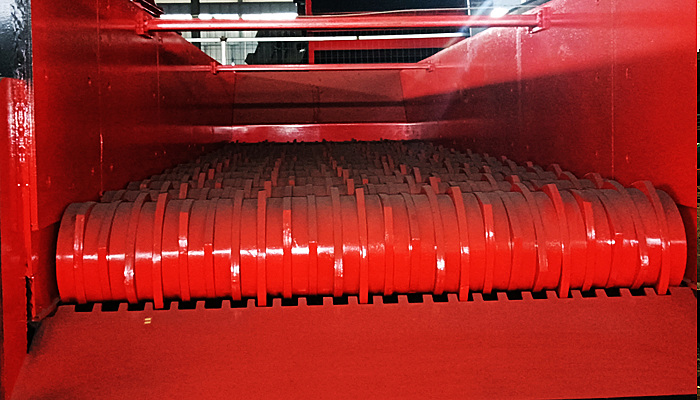 Customized design of general fabricated steel silo needs to provide: 1. Storage material name 2. Density of storage material 3. Storage material particle size 4. Storage capacity 5. Feeding method 6. Discharge method and size of discharge port 7. The height of the discharge port from the ground
...more
Get the latest price? We'll respond as soon as possible(within 12 hours)