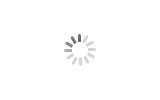 Screening Machine
Brand :Cafu
Product origin :China
CAFU has customised tracked heavy duty screening plants for many crushing and screening equipment companies. As a technical specialist in mining and screening equipment, in addition to customised complete plants, we also offer individual units including Apron Feeders and Heavy Duty Screens to meet your specific customisation requirements.
Introduction to Crawler Type Heavy Duty Screening Stations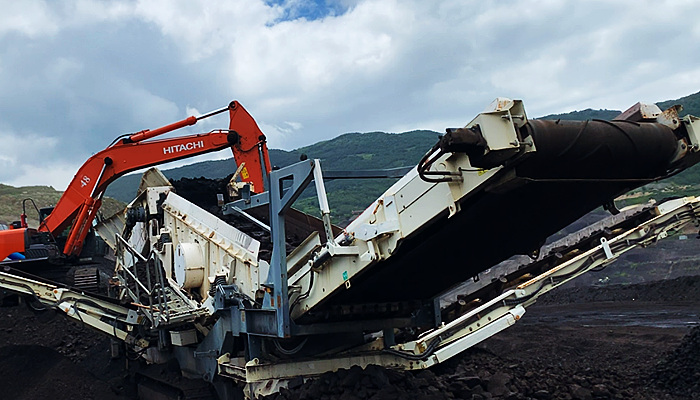 ▌LTS 2500 Crawler Heavy Duty Mobile Screening Station
※2 DECK HEAVY DUTY / INCLINE SCREEN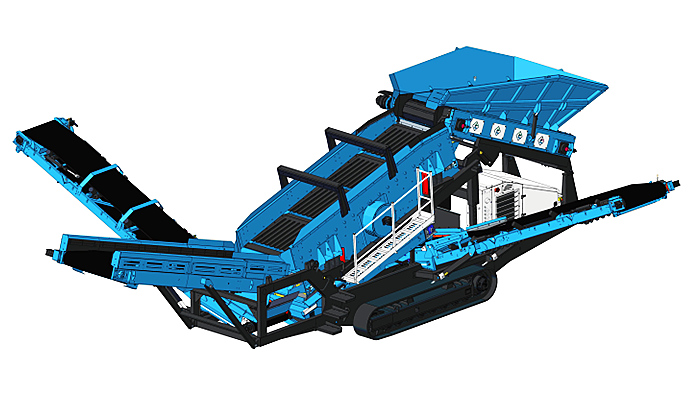 1. Scope of application

▌Aggregate Processing, Sand & Gravel Processing, Blasting Rock Processing, Cobblestone Processing
▌Topsoil, Construction Rubbish, Compost Aggregate, Wood -Products
▌Ore processing, Mineral Processing, Foundry Waste
2. Features and Benefits

1). Super processing capacity up to 500T/H (depending on the size and type of material);
2). The maximum material feeding size is 500mm, and the maximum feeding size of different materials may vary;
3). The equipment is equipped with a heavy-duty chain plate feeder as standard, and the hopper is hydraulically folded;
4). The hydraulic lifting screen box device facilitates access to the screen box for maintenance;
5). 10mm large amplitude double bearing screen box;
6). The track pressure on the ground is small;
7). Usually within 15 minutes from transportation to working condition;
8). The conveyors on both sides are hydraulically folded, which is convenient and fast;
9). High performance hydraulic system.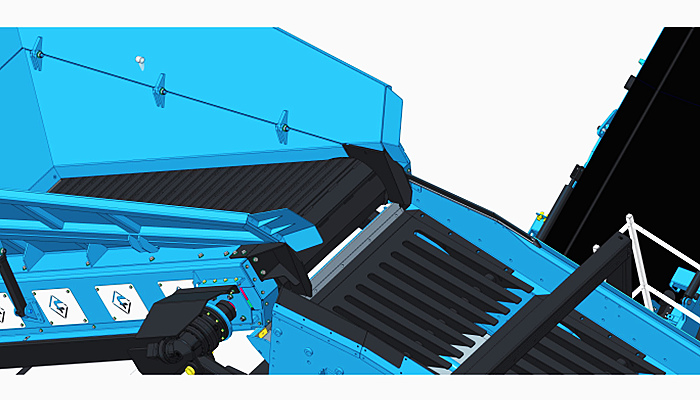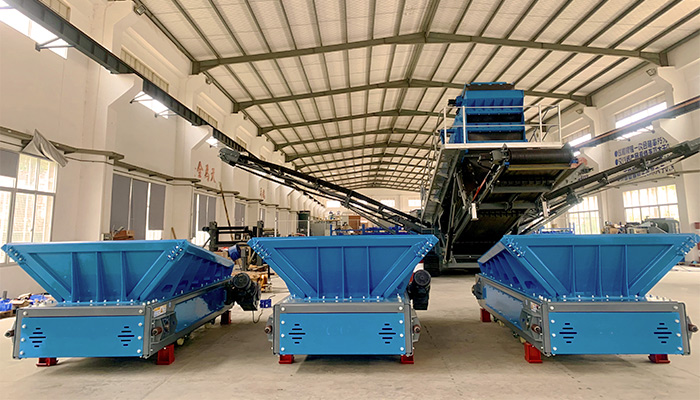 1). The width of the chain plate is 1200mm
2). Driven by high torque reducer with adjustable feeding speed
3). Bucket volume: 6.8m³
4). Side feed height: 4.2m
5). Feeding height at the tail: 3.6m
6). Side hopper adopts hydraulic folding
4.Heavy Duty Screening Machine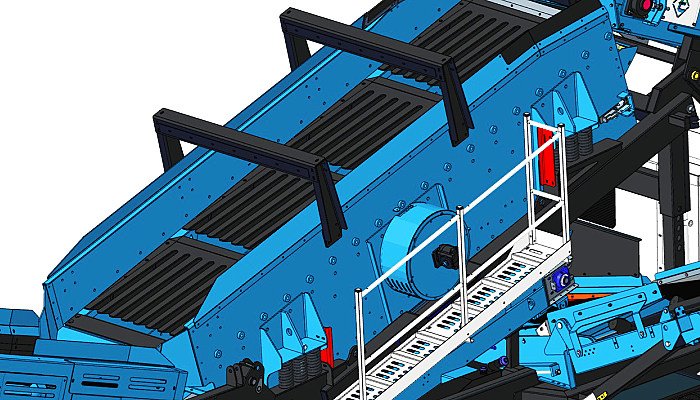 1). Double-layer screen box: 4.85mx1.54m
2). Large amplitude: 10mm
3). Top side pull screen tensioning or modular screen structure
4). Front and rear tensioning structure of bottom screen
5). Screen box angle hydraulic adjustment: 14° -18°
6). Hydraulic lift screen box, increase screen box maintenance space
7). Modular top sieves include: grate sieves, needle sieves, and punched sieves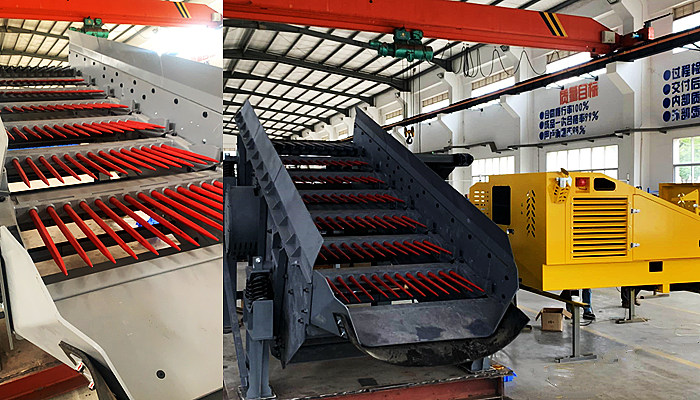 5. Power Unit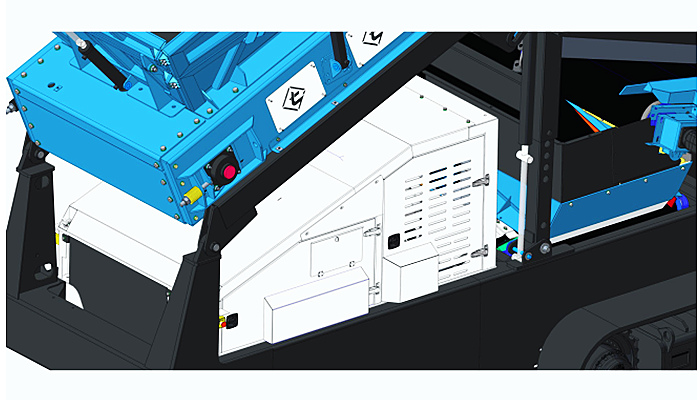 1). Engine: Cummins National Stage Four Engine 118Kw @2200 rpm;
2). Pump: hydraulic pump imported from Italy;
3). The main hydraulic components are imported brands;
4). Control: PLC integrated control, fault alarm feedback
6. Shipping size
Total weight: 30.5 tons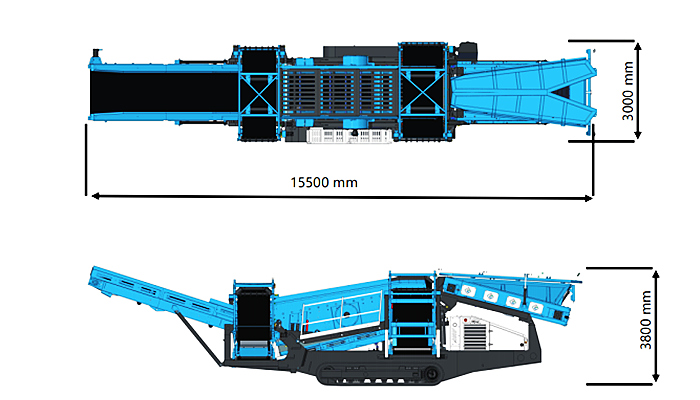 Customized design of general fabricated steel silo needs to provide: 1. Storage material name 2. Density of storage material 3. Storage material particle size 4. Storage capacity 5. Feeding method 6. Discharge method and size of discharge port 7. The height of the discharge port from the ground
...more
Get the latest price? We'll respond as soon as possible(within 12 hours)