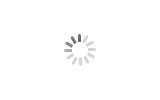 Steel Silo
Brand :Cafu
Product origin :China
Xiamen CAFU's steel silo can be used to store powder material and granular material respectively. Powdered materials such as cement storage, fly ash storage, limestone storage; granular materials such as grain storage, plastic granule storage, etc.
▍Grain storage
The assembled grain storage silos are assembled from pressed steel sheets with a galvanized layer of 275g/m2. It is mainly used for storing wheat, corn, soybeans, raw materials for feed production, etc. The capacity is calculated according to the physical density of 0.75t/m3, and its grain storage capacity can range from 16 tons to 17,500 tons/ silo. According to the different capacity, it is divided into 45 degree conical bottom steel silo, flat bottom steel silo and 60 degree inclined tower. (For more information, please download the Grain Silo Manual)
● Typical grain silo drawing examples and cases: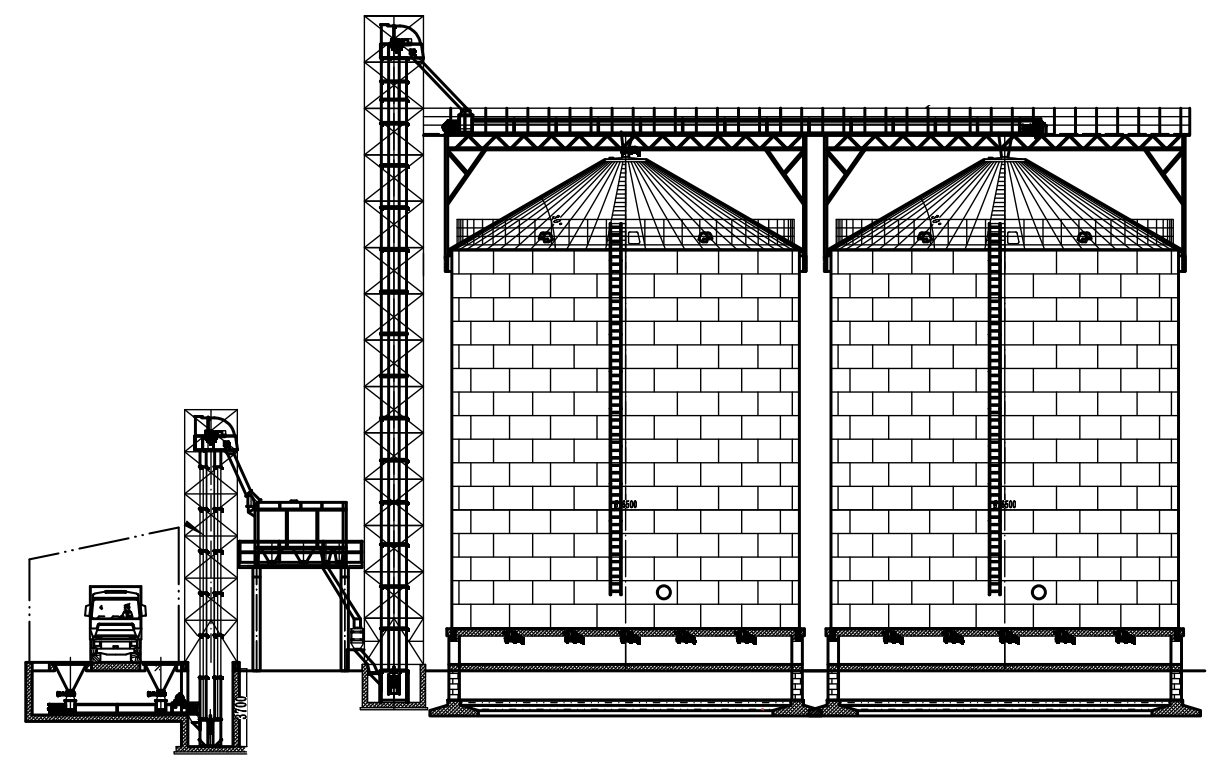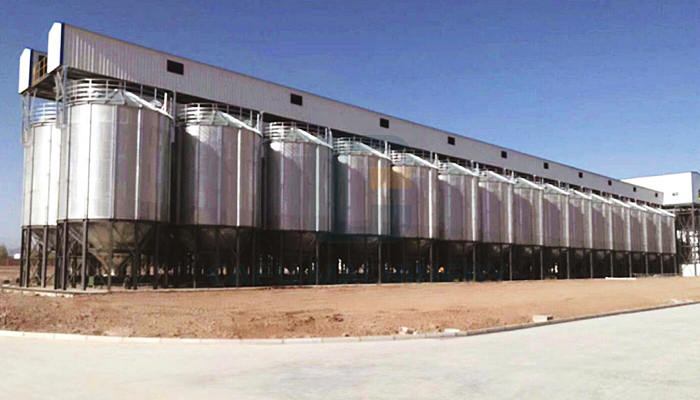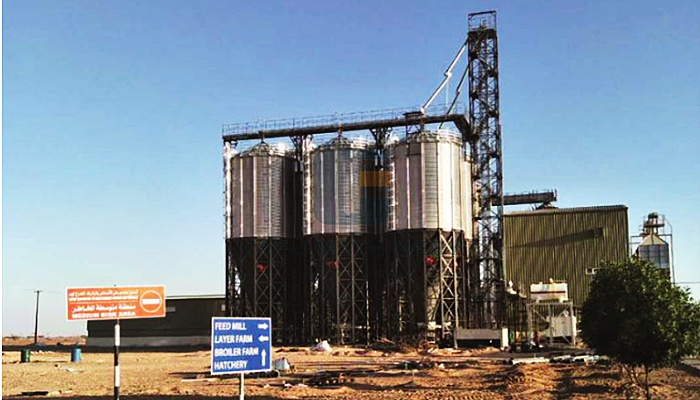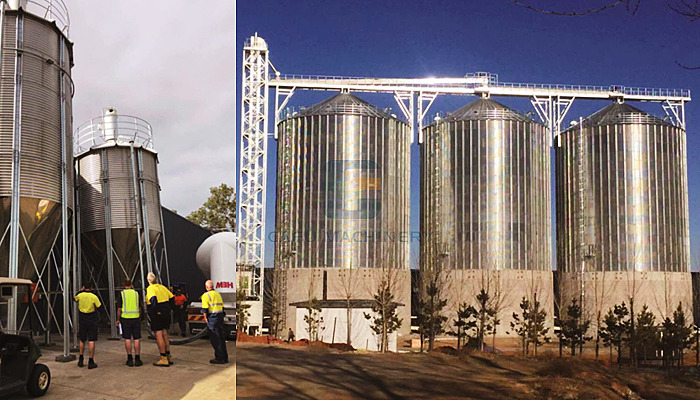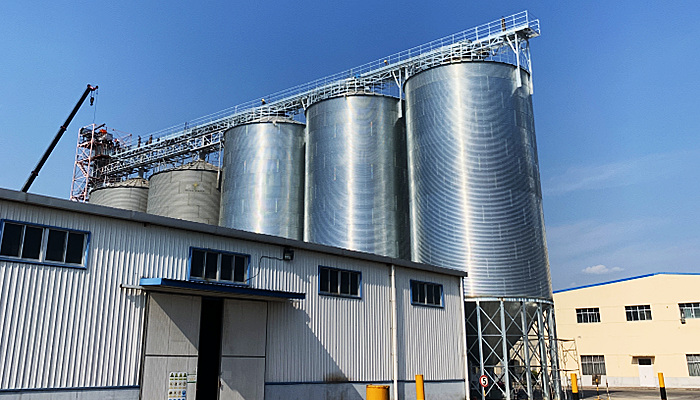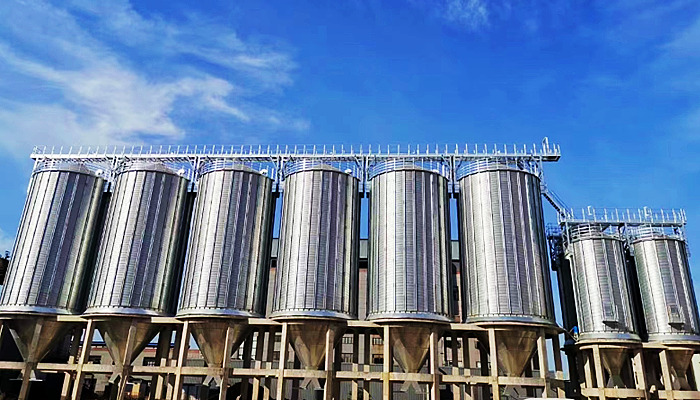 ▍Cement storage steel silo series.
Typical cement silo starts from a minimum capacity of 30 tons to a maximum capacity up to 3000 tons depending on the storage capacity (all can be designed with steel cone). Since cement storage is afraid of water, good design and manufacturing process will be the key to ensure safe cement storage.
(For detailed product information, please download the Cement Silo Manual)
Best sealing structure
Eliminate rainwater from entering the silo

Preventing dust leakage

Simplest installation and operation

Adopting high quality sealing material to ensure stability in all kinds of extreme climatic conditions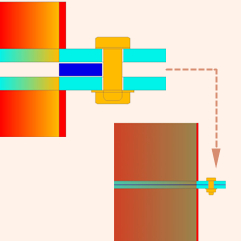 1. Cement, fly ash and other silo storage technical parameters table: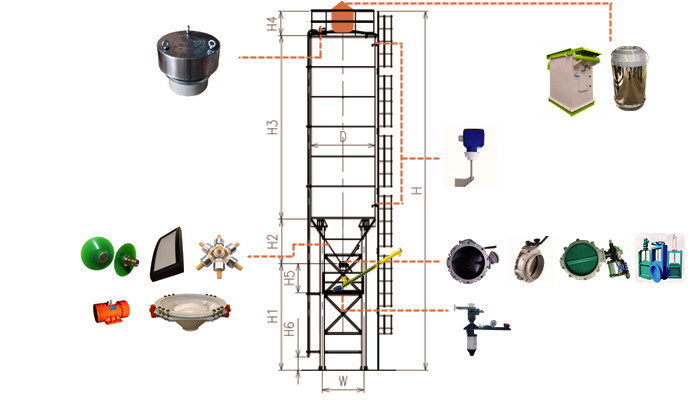 PRODUCT PARAMETERS LIST
Unit (mm)
H
H1
H2
H3
H4
H5
H6
W
D
Effective volume (m³)
Remarks
CFB50
Determined by H1
Customizable
2200
4700
1200


1500~

2000

800

2039
3100
43
Due to product upgrade, the data in the parameter table may change, please refer to the actual drawing.
CFB100
2200
9200
2039
3100
78
CFB150
2700
9200
2510
3800
116
CFB200
3150
9250
2950
4500
171
CFB300
3650
10500
3210
5000
230
CFB500
4700
10800
3190
6800
401
CFB800
6000
10600
3795
8000
644
CFB1000

6000
13700
3795
8000
792
CFB1500
7400
12300
2990
10000
1156
CFB2000
7400
18400
2990
10000
1635
>2000
Customizable
2. Typical usage scenarios of bolt-assembled steel silo system (for powdered materials).

● The side unloading and loading plan of the silo: It consists of a bolt-assembled silo, a screw conveyor, a cement bulk machine and its frame, a dust removal system, and a metering system.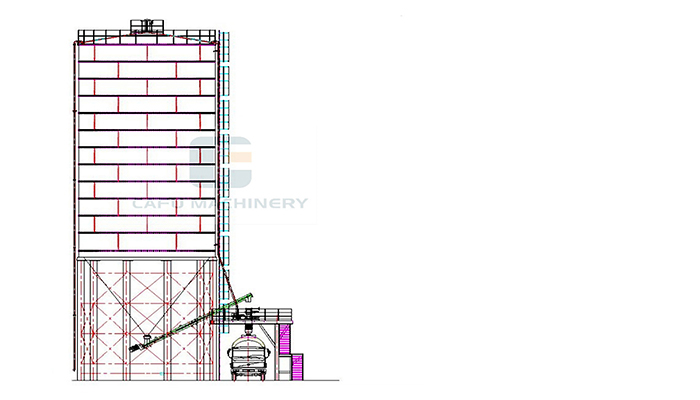 ● The solid powder storage system is a combination of vertical bucket elevator, bolt-assembled steel silo, and powder pneumatic conveying system.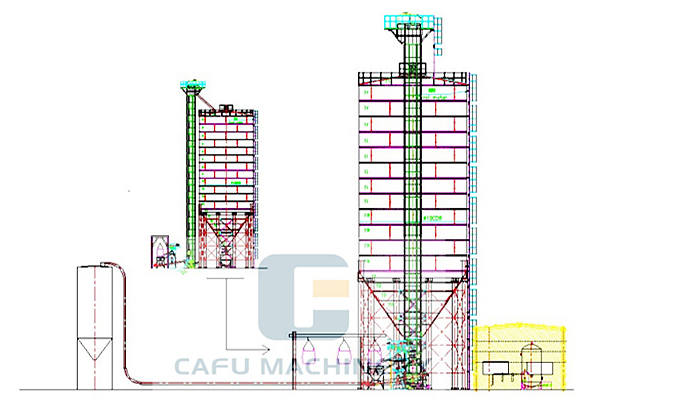 ● The combined system of bolt-assembled steel silo and weighbridge.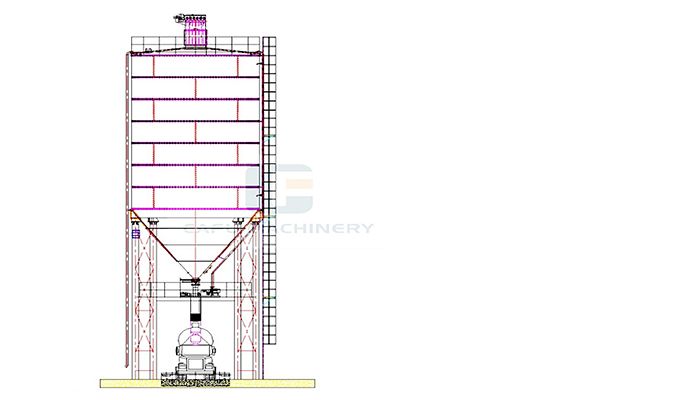 ● The bolt assembly silo project of the train station designed by CAFU for the customer is composed of steel silo, powder pneumatic conveying system, and cement bulk loader ash unloading system.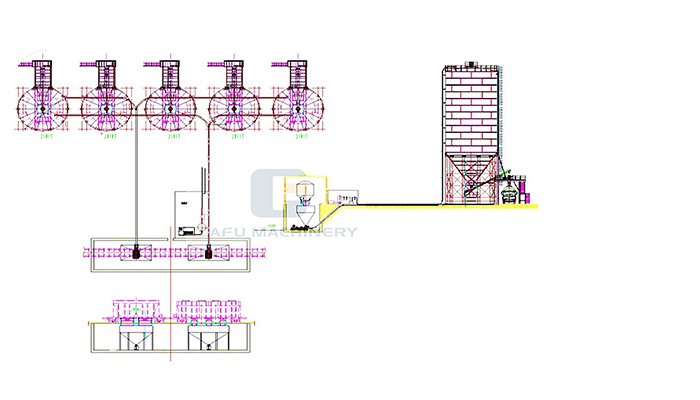 ● Truck unloading ash storage plant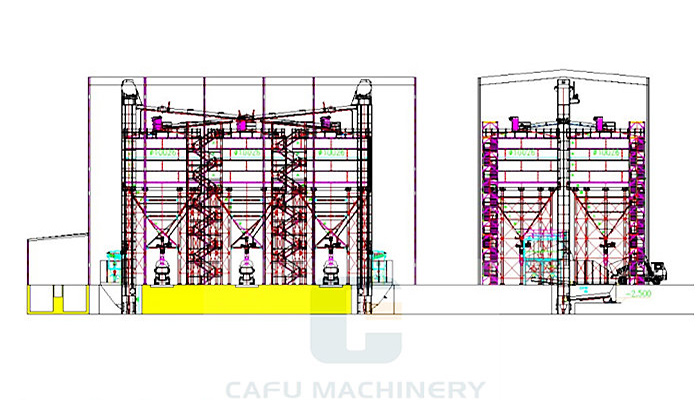 ● The combined system of vertical bucket elevator, bolt-assembled steel silo, and scraper chain conveyor.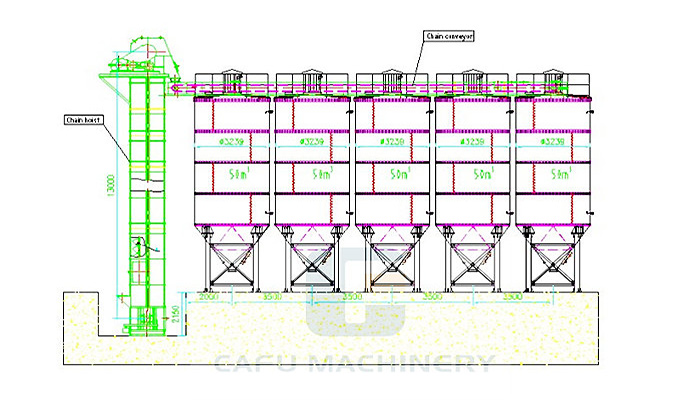 ● Combination of powder pneumatic conveying system and steel silo.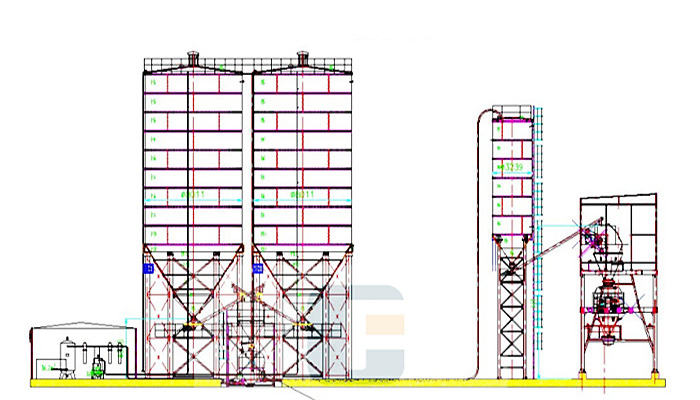 3. Typical cement silo project cases: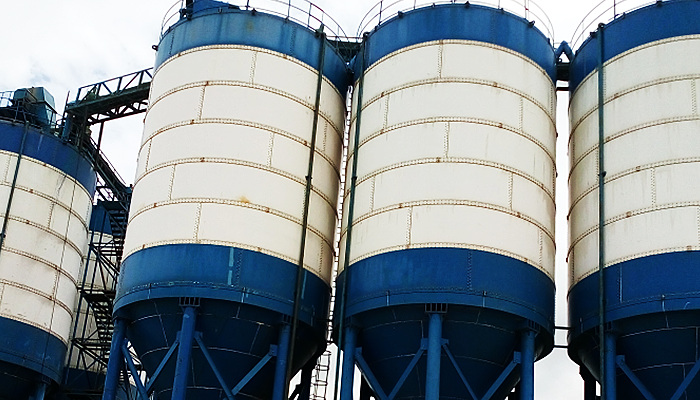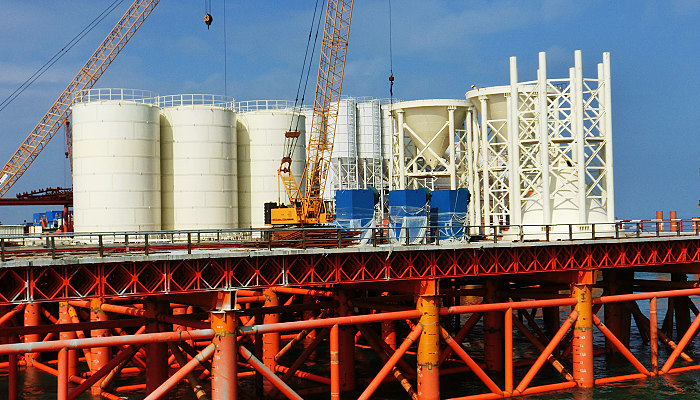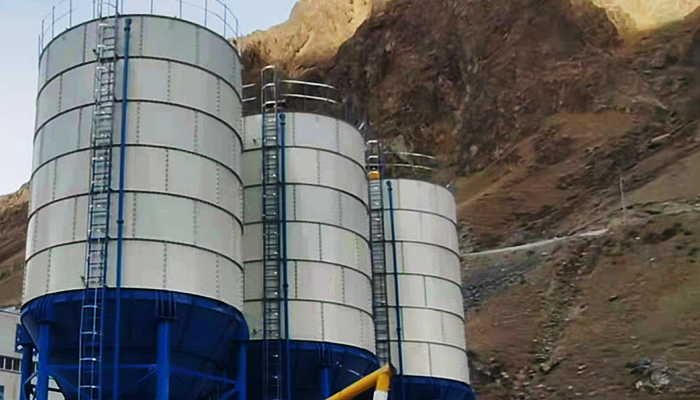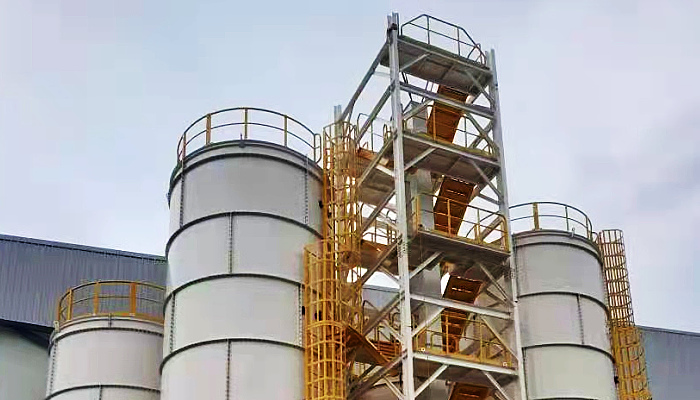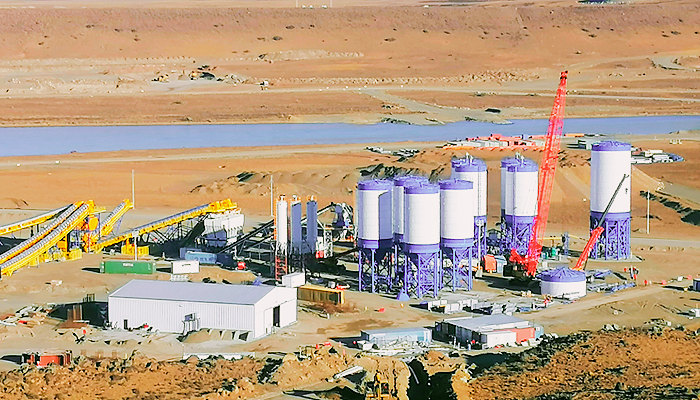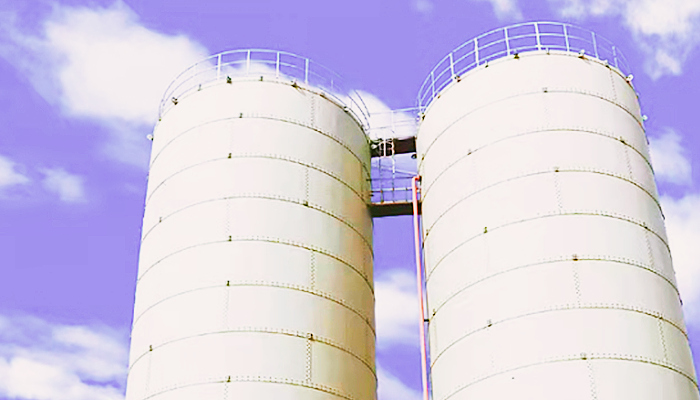 ▍For customization of cement storage silo, grain silo, please feel free to contact us, we will provide you with a comprehensive product customization service at the first time.

Customized design of general fabricated steel silo needs to provide: 1. Storage material name 2. Density of storage material 3. Storage material particle size 4. Storage capacity 5. Feeding method 6. Discharge method and size of discharge port 7. The height of the discharge port from the ground
...more
Get the latest price? We'll respond as soon as possible(within 12 hours)