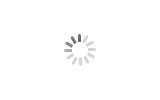 Steel Silo
Brand :Cafu
Product origin :China
The bolt assembly steel silo can be used to store various bulk materials such as cement, fly ash, slag powder, limestone powder, cement plant raw materials, pozzolana, etc.

Our products have strong competitiveness and good user experience in industries such as building materials storage, cement fly ash production storage, mine powder storage, terminal material storage engineering, and bulk material manufacturing plants.

CAFU has many experienced engineers who have more than 10 years of work experience in the field of silo engineering design and construction, and can design and manufacture various assembled steel silos of 1 to 5000 tons. Through three-dimensional modeling and structural mechanics analysis, steel silos are designed, and steel silos of various structures can fully meet the safe use under certain natural conditions. Through scientific structural design, we can maximize the reduction of steel consumption and save customers' investment costs. The extremely simple assembly structure and precise installation hole positions make the customer's installation extremely convenient. Under the guidance of the installation drawings, the installation workers can quickly complete the structural installation work.

In conjunction with our various powder conveying equipment and environmental protection equipment, we will provide users with systematic engineering services in various silo project planning, system deepening design, installation and commissioning guidance, etc.

If you have similar needs for bolt-assembled steel silo, you are welcome to contact our service team in time, they will provide professional and comprehensive system services.
■ Silos Technical Parameters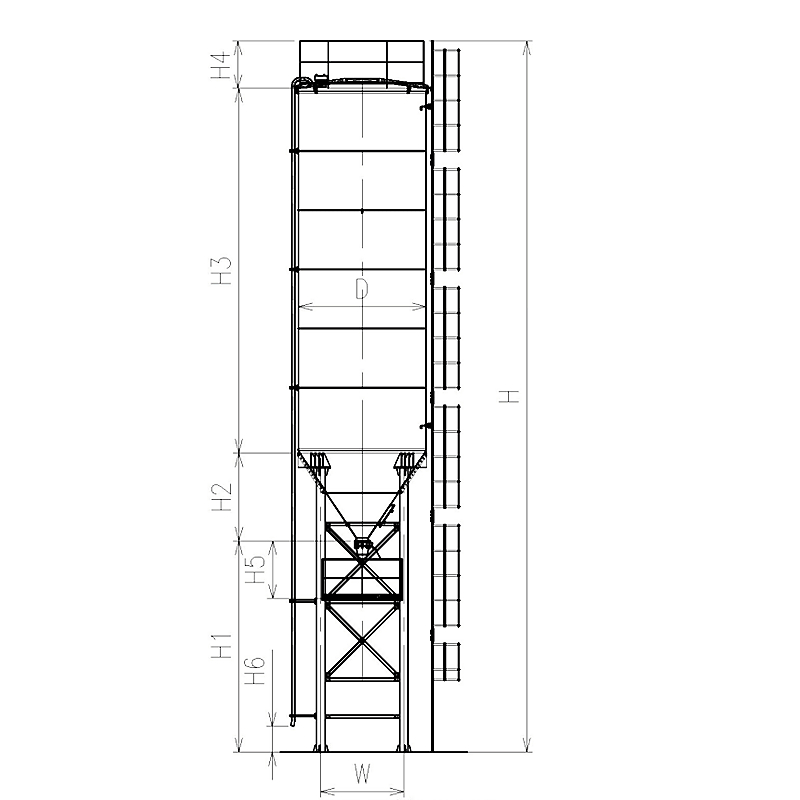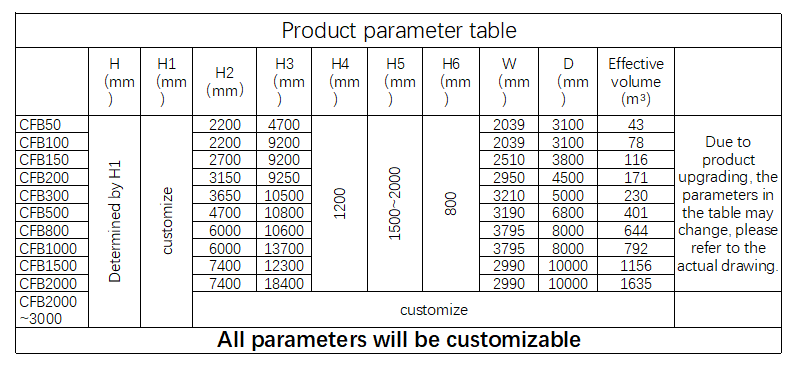 ●Typical usage scenarios of bolt-assembled steel silo system:
1. The side unloading and loading plan of the silo: It consists of a bolt-assembled silo, a screw conveyor, a cement bulk machine and its frame, a dust removal system, and a metering system.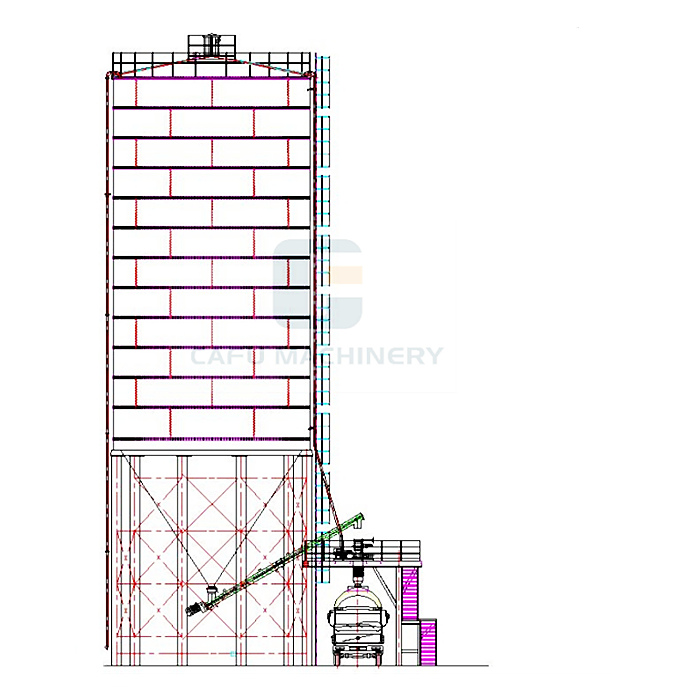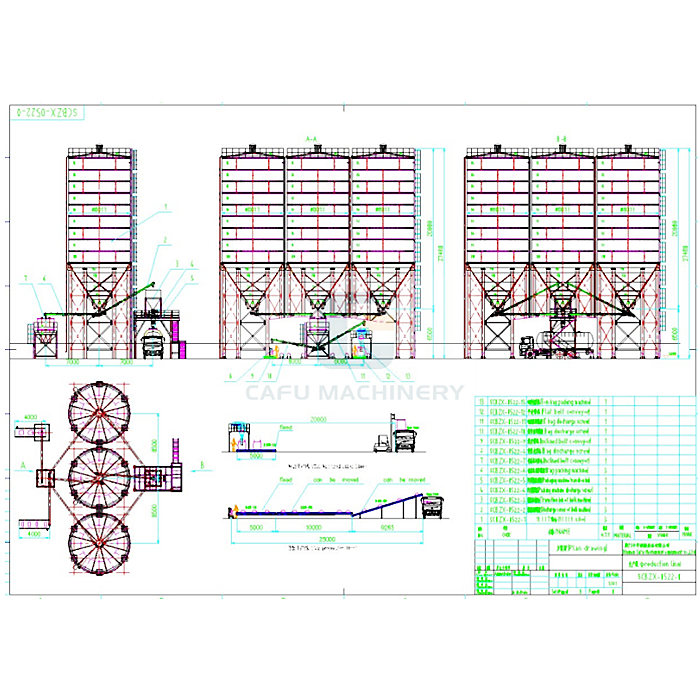 2. The solid powder storage system is a combination of vertical bucket elevator, bolt-assembled steel silo, and powder pneumatic conveying system.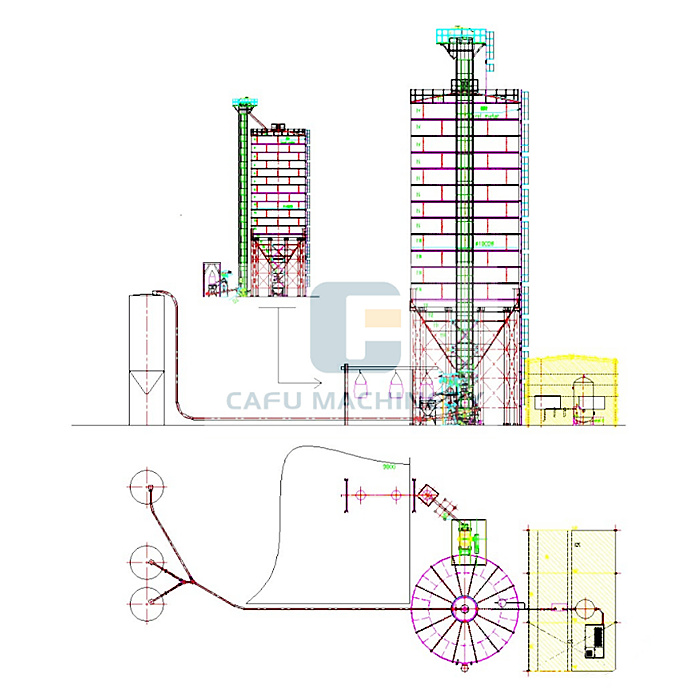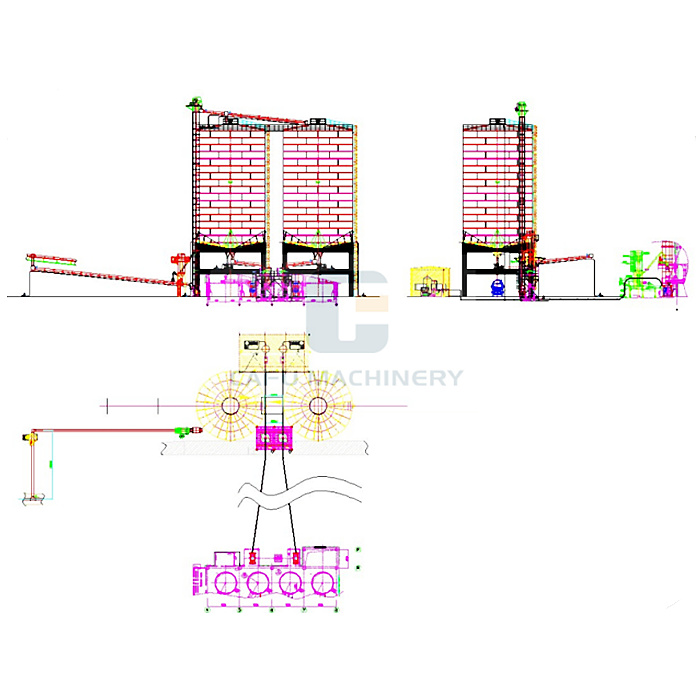 3. The combined system of bolt-assembled steel silo and weighbridge.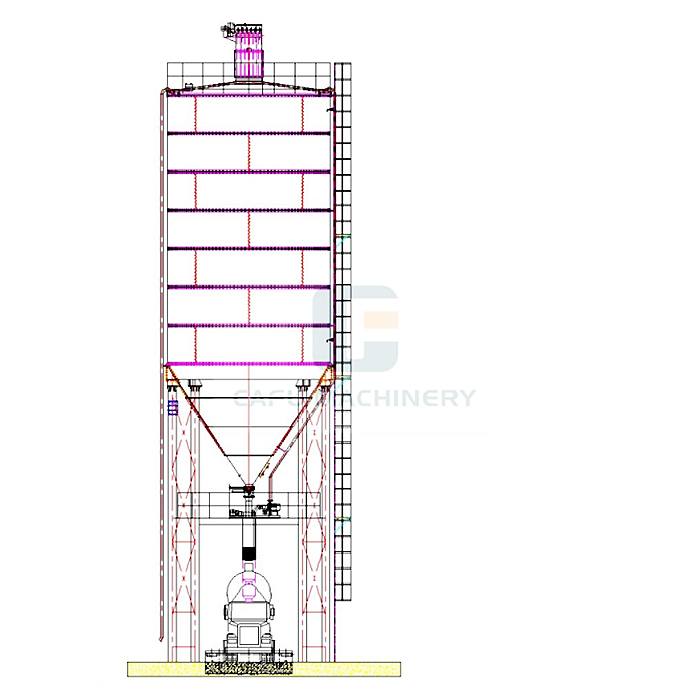 4. The bolt assembly silo project of the train station designed by CAFU for the customer is composed of steel silo, powder pneumatic conveying system, and cement bulk loader ash unloading system.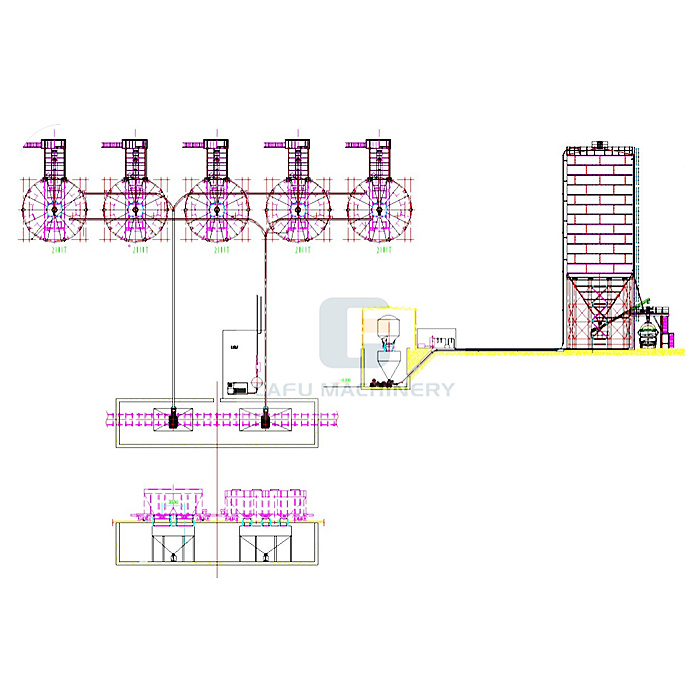 5. Truck unloading ash storage plant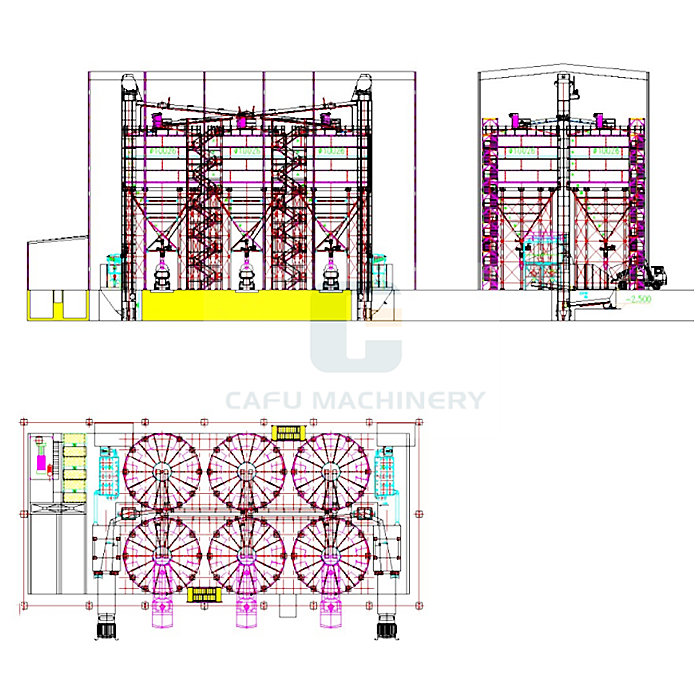 6. The combined system of vertical bucket elevator, bolt-assembled steel silo, and scraper chain conveyor.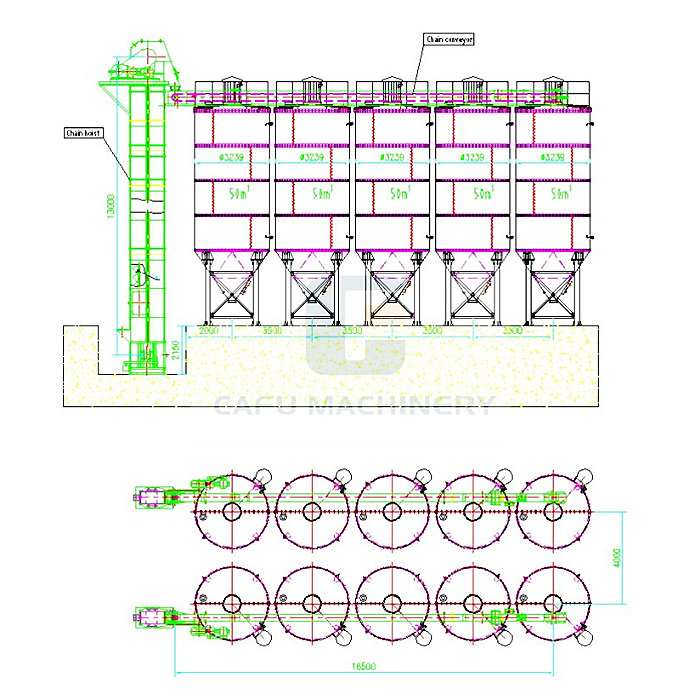 7.Combination of powder pneumatic conveying system and steel silo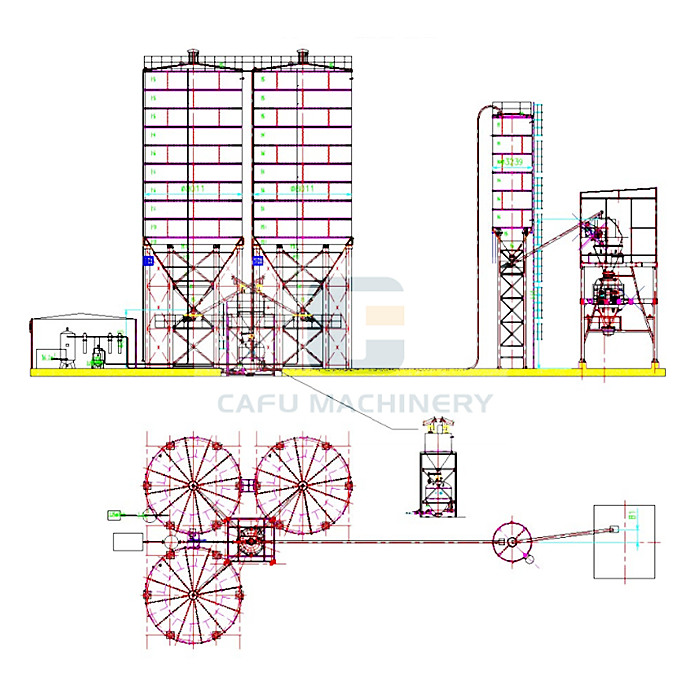 8、Project cases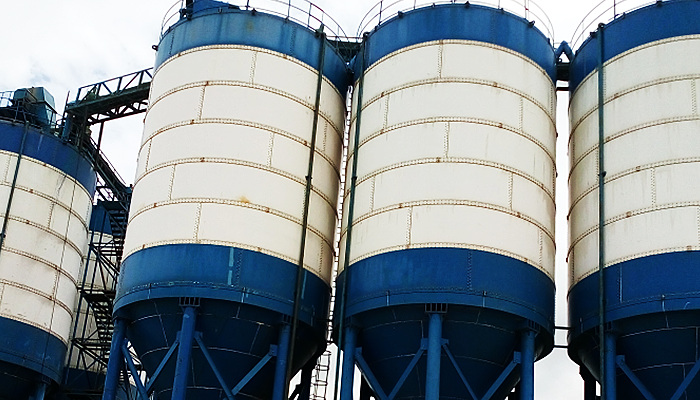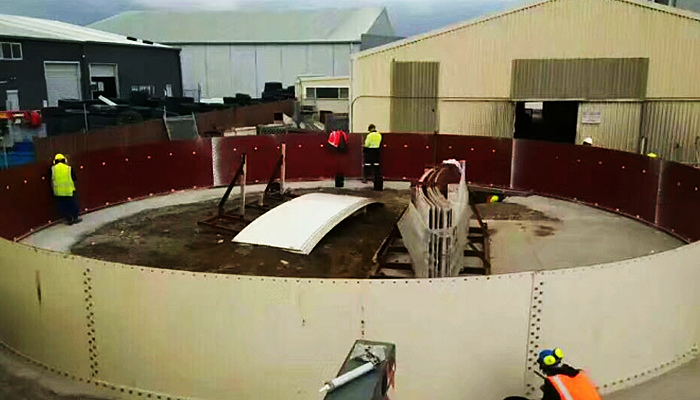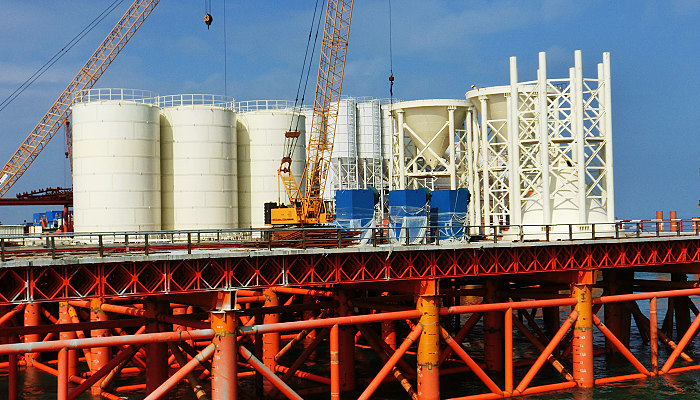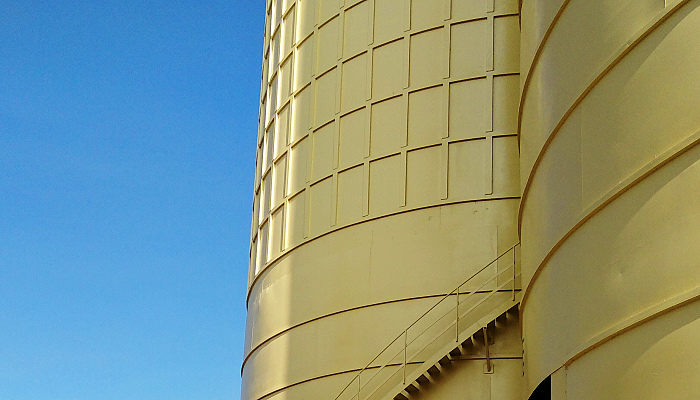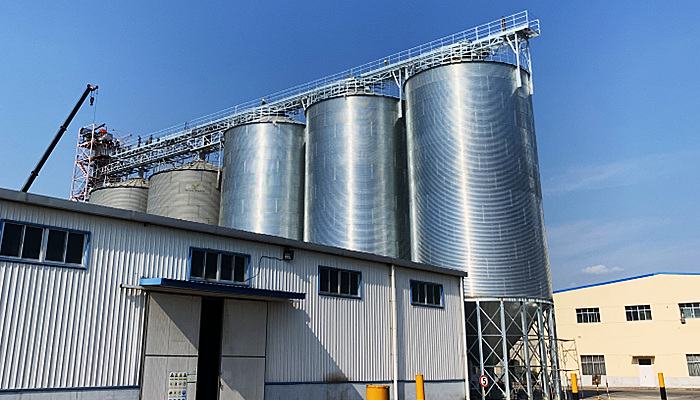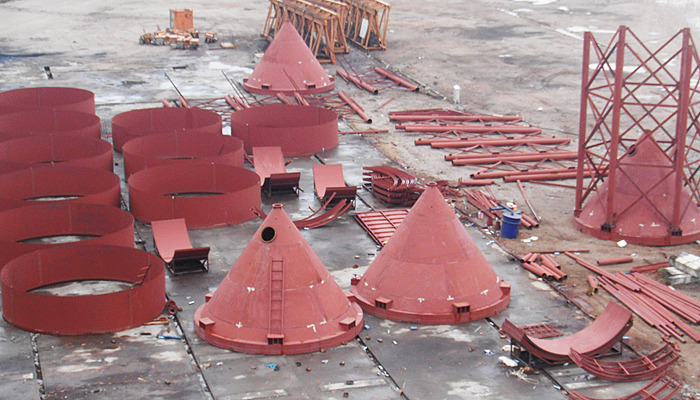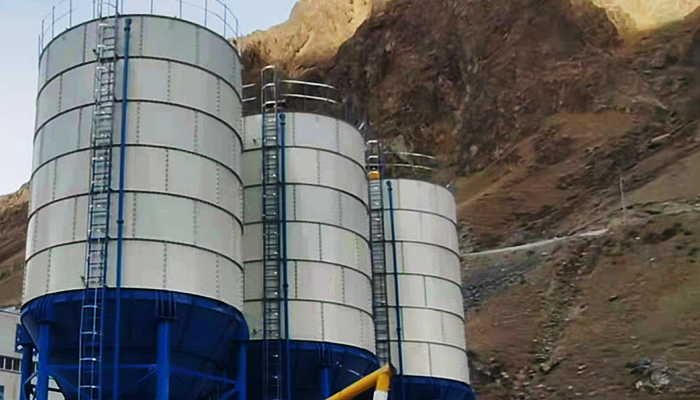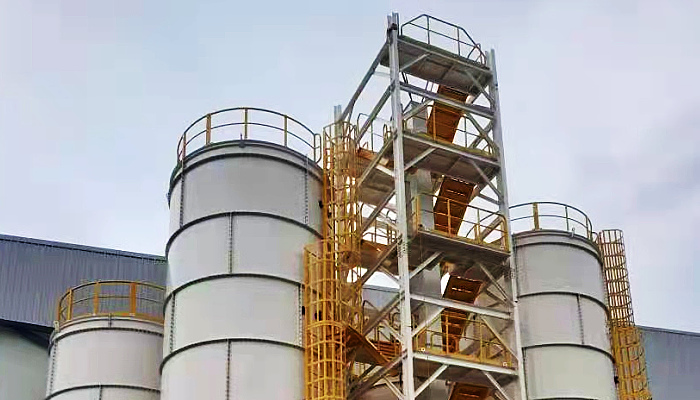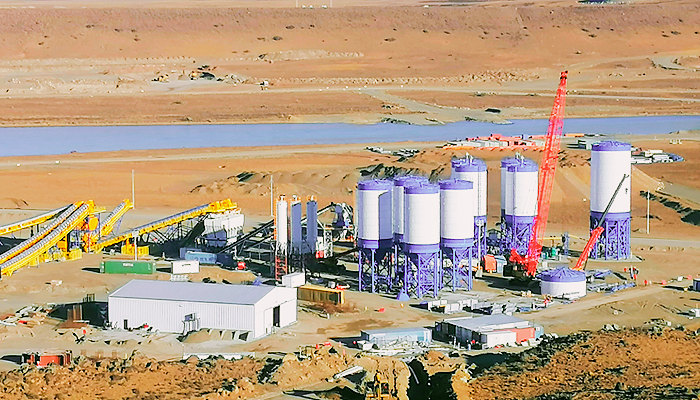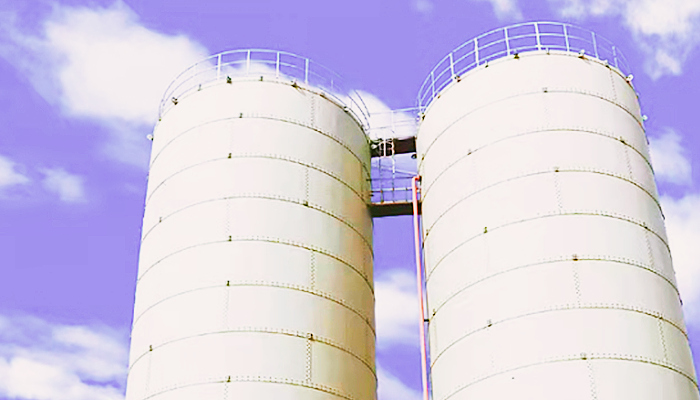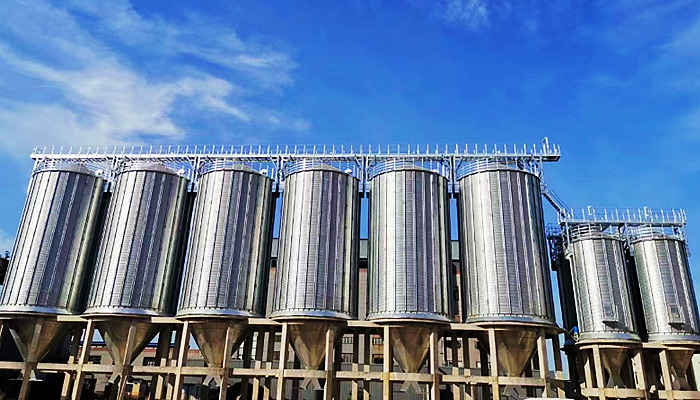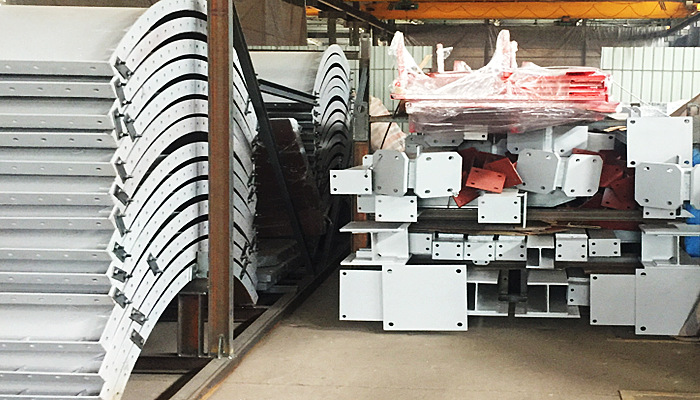 Customized design of general fabricated steel silo needs to provide: 1. Storage material name 2. Density of storage material 3. Storage material particle size 4. Storage capacity 5. Feeding method 6. Discharge method and size of discharge port 7. The height of the discharge port from the ground
...more
Get the latest price? We'll respond as soon as possible(within 12 hours)